Leanne Ford's Design Tips To Add More Functionality To Your Space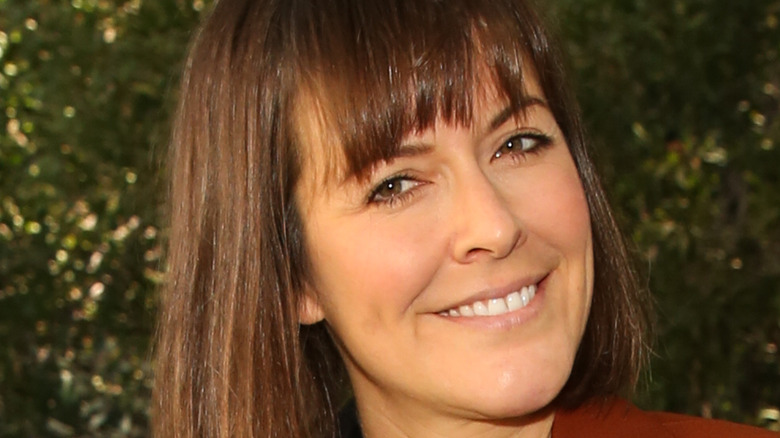 Paul Archuleta/Getty Images
Interior designer and HGTV star Leanne Ford is adding functionality and practicality to her designs without jeopardizing aesthetics. Since co-hosting HGTV's "Restored By The Fords" and "Home Again With The Fords" with her brother Steve Ford, Leanne has started a home decor line with Crate and Barrel and moved back to her hometown of Pittsburgh. This is where Ford and her husband, Erik Allen Ford, had their first daughter, Ever.
Since the birth of her daughter, Ford has found a need for functionality in her spaces. What Ford described to Coveteur as her "easy minimalism" design includes clean, simple lines with an easy, warm, and welcoming feeling. She does this by adding texture to her all-white designs. This could be by adding wood, linen, cotton, textured walls, and shades of white. While she is known for these all-white designs, she hasn't let them go after having a child. Instead, she insists that white is more practical with children and pets than many people believe because it's such an easy color to clean when it becomes dirty. 
Functional pieces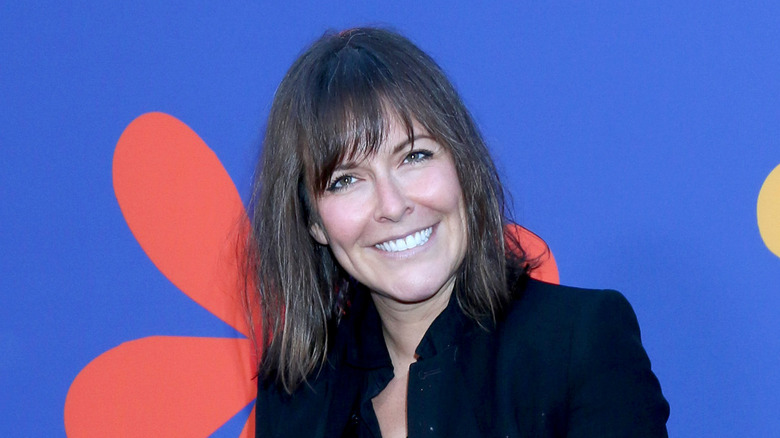 Kathy Hutchins/Shutterstock
Ford has shown in her designs that you don't have to sacrifice the aesthetics of your home to make it a functional space. Her best tip to add functionality to a space is by incorporating baskets in the design. She explained in an interview with Coveteur that she throws a basket in every room. Ford uses baskets for everything, from throw blankets to laundry and toys. Although what really makes baskets functional is that she will leave one in her kitchen to collect her daughter's things and then carry it to her room at the end of day, keeping her house clean and organized.
Adding pieces that have built in storage is her other way to add functionality. Ford explained that these types of pieces are her "saving grace to keep some semblance of order." This can be achieved with pieces like ottomans that have hidden storage inside or coffee tables with baskets below. These types of pieces fit in with the aesthetics of the design while being functional. 
Multi-functional pieces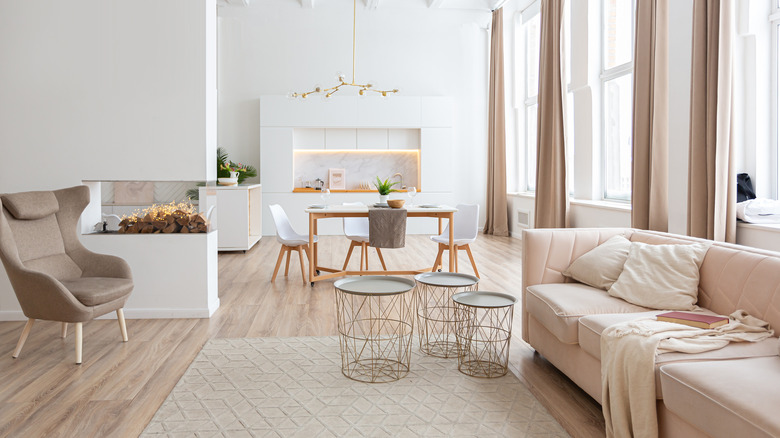 Pinkystock/Shutterstock
The best way to add functionality to a space is by using pieces that are multi-functional. This is especially true with minimalism. Ford explained that she chooses tabletop decor that is multi-functional so she can constantly use them somewhere in her home. Then the space isn't cluttered with pieces that don't serve a purpose. One decor piece she does this with is pitchers. Of course, Ford uses pitchers for their main use, to hold drinks, but when she's not entertaining, she uses them as decor on her mantle to hold flowers or dried branches. She does the same with ornate platters. When she's not using them to serve food, they are on display on her coffee table.
Moving decor around the home is another way that Ford makes pieces multi-functional. Rearranging furniture and moving decor from room to room will prevent your home from feeling stagnant. Pillows and throw blankets are the easiest to do this with, but you can experiment with moving couches or beds as well.