The Real Reason HGTV Fans Don't Like No Demo Reno
Hot on the heels of host and interior designer Jennifer Todryk's career in social media, HGTV's "No Demo Reno" has seen quite a bit of success since it premiered in late March of 2021. Filmed in the Dallas-Fort Worth area, the show brought in over 25 million viewers during its first season, many of whom were already fans of Todryk's on Instagram and ranked as a top five new unscripted cable show among women ranging between 25 and 54, according to Deadline. 
A little over a year later, viewers of "No Demo Reno" are anxiously awaiting its sophomore season, which is set to premiere on June 23 at 9 pm ET. Despite its success, there's no guarantee that all of the viewers from the first season will be returning for season 2, as some have voiced their concerns and displeasure with parts of the show, including HGTV's haphazard marketing choices and Todryk's experience with interior design.
Premise and final product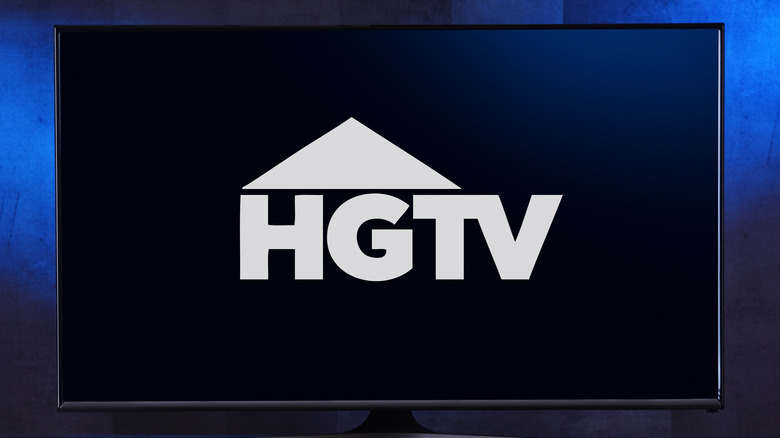 monticello/Shutterstock
One of the main issues with "No Demo Reno" that fans have expressed online is the show's misleading premise and name, according to Heavy. HGTV marketed that the show would feature projects that don't include demolition but still transform outdated rooms into stylish spaces. Understandably, many viewers were left confused by the demolition projects featured in every episode. Because of this, some Reddit users have even suggested changing the show's name to something more fitting like "Low Demo Reno." Other viewers, though, feel that changing the show's name would still be confusing as the updates that Todryk and her team add to the spaces would still require some form of demolition, even if it's minor. 
Overall, most viewers don't blame Todryk for the demolition confusion but HGTV, as there are likely network rules that she has to follow for the show. This may also explain why a few viewers have questioned her interior design knowledge and voiced their distaste with some of her design choices, saying they lacked originality, overused certain color schemes, and mixed up varying design styles. Todryk is filming for a network where shows like Fixer Upper and Property Brothers are top-rated, so there may not be a lot of wiggle room with her designs based on what her clients and HGTV want.
Other issues
Todryk, known as the quirky and outgoing "Rambling Redhead" on Instagram and Facebook, amassed hundreds of thousands of followers on the platforms over the course of 10 years by sharing her home design process and her growing family's day-to-day life. Because of this, many of her followers had high hopes that her personality would translate well on TV, but after the release of the first season of "No Demo Reno," viewers aren't as hopeful anymore.
Longtime fans of Todryk who watched the show even noticed that the mom of three looked uncomfortable in the hosting role and her dialogue seemed forced, although that may have just been filming jitters at the time. Other viewers, though, have described the show as formulaic and seemingly scripted, an observation that is not uncommon for HGTV shows nowadays. One Reddit user, Interlooper1900, noted that some of the dialogues look "forced and staged."
Todryk herself has stated that she was initially hesitant to film a home design show, according to Deadline. Overall, "No Demo Reno" will likely continue to draw millions of viewers, but hopefully, season 2 will feature more wiggle room for the social media star.