Tiffany Brooks' Savvy Holiday Decor Ideas That You Should Know About Now
Tiffany Brooks is a name that's familiar among home décor fans, as noted by Pop Sugar. The HGTV star is an interior designer based in Chicago, and has been a part of the channel since 2013 when she won the show "HGTV Star." Brooks went on to get her own show, "40k Three Ways," which has made her even more of a popular household name among design communities. 
Industry pros are in demand year-round, but they are exceptionally noted during the holiday season, when networks feature an array of television specials focusing on the holidays. Not only has Brooks contributed to the Christmas spirit on HGTV, but her savvy holiday designs have been emulated by countless homeowners looking for a new winter look.
Brooks is way into the holiday spirit and has even had collaborations with Shutterfly to celebrate her awesome designs. She is a pro at perfecting table centerpieces, decorating small spaces, and inspiring viewers to have a stand-out home every Christmas season. 
Fill décor with personalized touches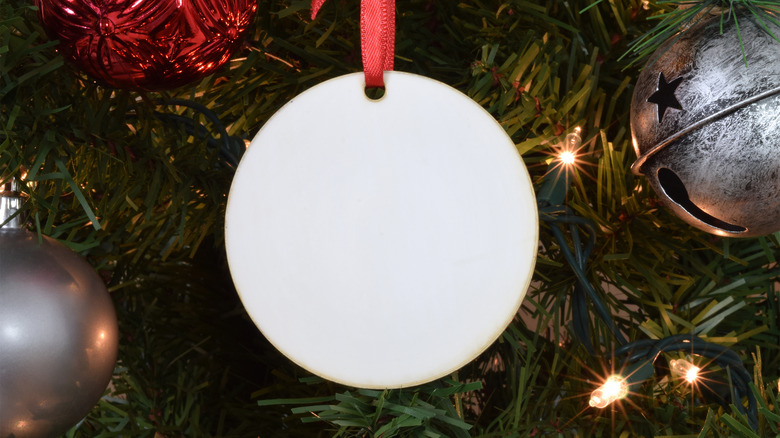 Melissa S Bornbach/Shutterstock
Tiffany Brooks loves a personalized look when decorating for the holidays. As she once told People, she uses plenty of personalized ornaments on her tree and around the home. This includes one of her deceased father, preserving a memory of him in good health, looking his best. If you have Christmas ornaments that are sentimental, follow Brooks' example and skip the uniform, store-bought baubles in favor of those. That could include Baby's First Christmas, ornaments representing wedding days, special vacations, or other life milestones. People tend to be too concerned with having a uniform, designer look — in reality the best way to decorate a home is with a personal touch that no one else can duplicate. 
Go beyond your tree and deck the halls with photo pillows, special candles, photo tiles, and wall art created by the younger members of your family. The more memories you can bring into a room, the more cozy and sentimental the holidays will seem. Also, it will save you a pretty penny — store-bought, mass-produced Christmas decorations can sometimes be more expensive than one-of-a-kind crafty finds, and often aren't built to last. 
Enticing holiday tablescapes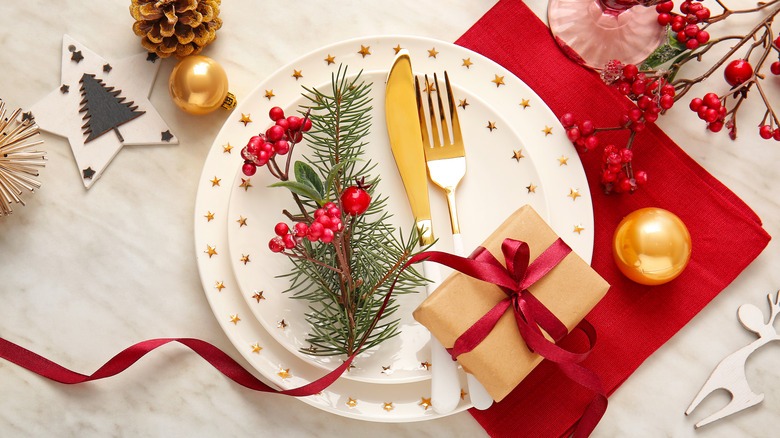 Pixel-Shot/Shutterstock
Tiffany Brooks is also known for her elaborate tablescapes, which add a wonderful punch of festivity to any dining room table over the holidays. She will usually start with a table runner as a base and build from there. There are a lot of different ways to create a tablescape, and trendy kinds like the type Brooks create often include some sort of greenery. From plants to poinsettias to sprigs of pine, there are plenty of options. According to Pop Sugar, Brooks also recommends choices that include colorful placemats, your favorite holiday plate set, crystal glasses, and gold or silver utensils wrapped with festive napkins. 
Brooks also suggests adding photo frames with people's names as place settings, or even a photograph of them. The key is to layer and embellish until you get a full look. Finally, Brooks' favorite room to decorate during the holidays is her breakfast room because that's where everyone convenes at some point. Those who don't have a breakfast room can enjoy decorating their kitchen or dining room with Brooks' beautiful style.