Are Real Estate Price Increases Finally Ebbing?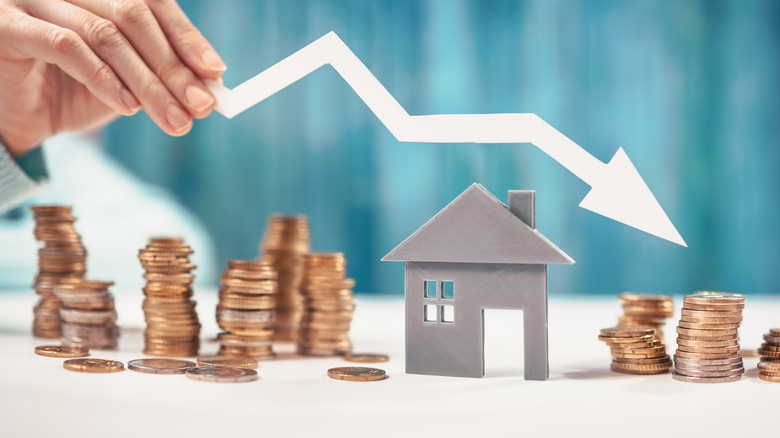 LeManna/Shutterstock
The housing market has been a rollercoaster for buyers and sellers. Prices have been increasing since the pandemic began to slow down last year, making it hard for buyers to claim a house. The competition between buyers due to limited options on the market doesn't help either, but over the last couple of months, things have shifted slightly, according to CNBC. In the April 2022 findings, the S&P Case-Shiller Index has shown the first signs of home price deceleration since 2021.
If the prices slowly decrease over time, more buyers will have a chance to put in an offer and get accepted. With the current market volatility, it's hard to predict where home prices are headed, according to Ramsey. Still, they do say it's unlikely prices will significantly drop before the end of 2022. And there are additional factors that impact the market. Let's take a look at how the housing market has changed since the beginning of the year.
Decrease in prices means increase in homes available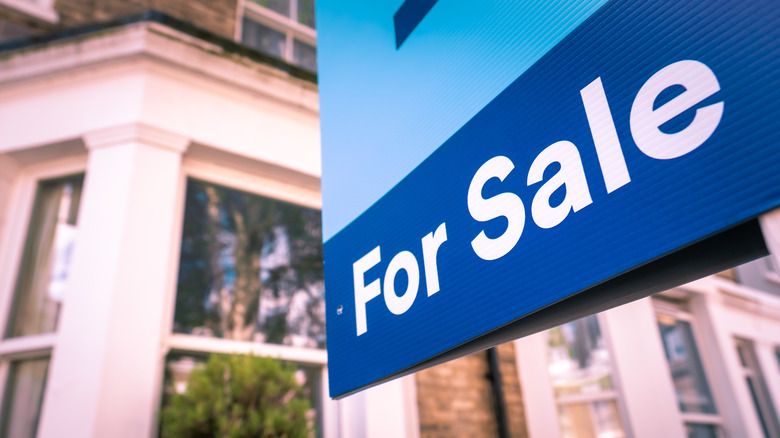 William Barton/Shutterstock
From the start of the year, there have been increases in the housing prices from month to month up until April, states CNBC. At the end of March, there was a 20.6% increase in housing prices from March 2021, as reported in the S&P CoreLogic Case-Shiller Index. That decreased by 0.2% in April to a 20.4% increase from the previous April. The April report shows the first deceleration since November 2021. This may signal that the market is finally beginning to settle, making it easier for buyers to own a home.
While prices may slowly go down, other factors are still getting in the way of American home ownership. The average mortgage rate has increased within the past five months, per CNBC. In January, there was a 3% average fixed mortgage rate for 30 years which rose to 5% in April and then increased again in June to 6%, the highest since 2008, according to TIME. This is a considerable increase in a short amount of time, making it harder for folks to be approved for a loan. On the bright side, with more houses for sale, sellers are lowering their prices.
Reason for the slow decrease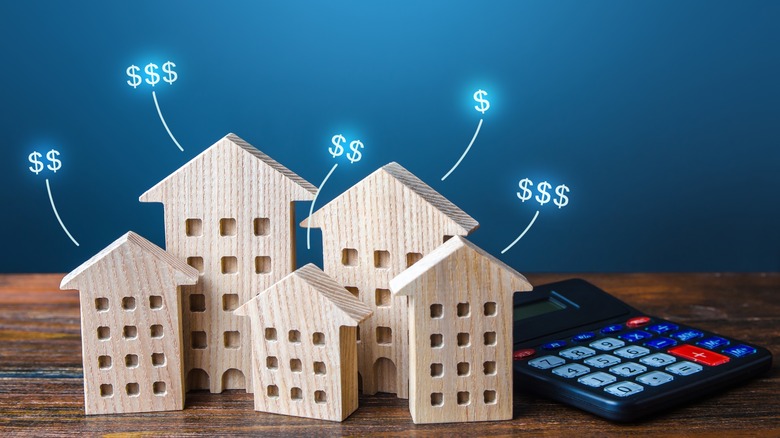 Andrii Yalanskyi/Shutterstock
While the sight of a slight deceleration in the housing market is giving hope to homebuyers, real estate agents and sellers have other concerns. Because buyers face increased mortgage rates, real estate agents worry about making price cuts on some homes. According to the LA Times, some real estate agents and sellers have had to cut housing prices by up to $140,000 in Los Angeles to get an offer. 
Increasing mortgage rates means buyers are looking to offset the costs by buying cheaper homes. Yet, there are still buyers eager to purchase a home while others back out and wait to see if there will be more options as time passes. Only time will tell if the housing market will continue to settle slowly after this period of inflated prices, but for now, experts say not to expect a significant drop in prices anytime soon, according to the LA Times.