The Design Trend The Battle On The Beach Team Says Most Homeowners Mess Up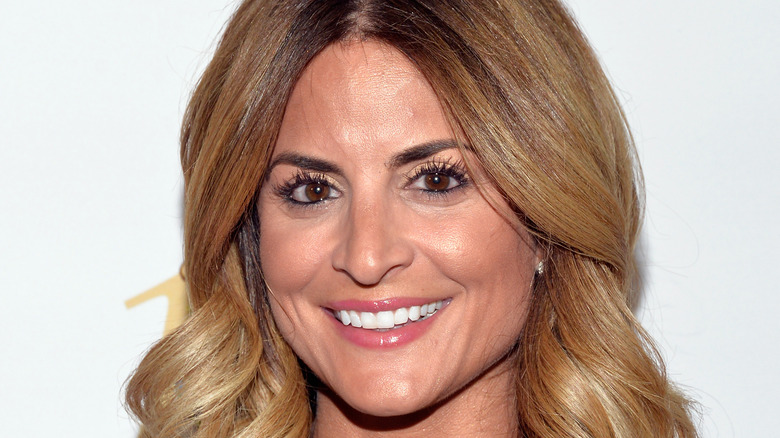 Michael Tullberg/Getty Images
Three designers go head-to-head in a contest for the most successful beach build on HGTV's "Battle on the Beach." The series stars Ty Pennington, Alison Victoria, and Taniya Nayak as the leads in three major oceanfront property revitalizations. Each is presented with an exact residence, a team of skilled house-flippers, and the chance to be deemed the group that contributed the most value to the property for a winning payout of $50,000, per HGTV. 
In real estate, it's all about the location, and where better to be than the seashore? Even there, renovations should follow certain guidelines to attain maximum resale potential. For example, these expert designers know that an updated and spot-on kitchen will return a high appraisal (via HGTV). Working within an existing footprint whenever possible and calling in a professional for items beyond the DIYer's capabilities are sensible practices, too. If the plan is to create a rental income property, you'll also need to be a consummate host. 
In the episode "Kids' Room Rivalry," the objective was to transform three bedrooms into fun and whimsical spaces with a small remainder of the $80,000 budget, per Realtor. Nayak's squad fixed a sea-battered boat to the wall fitted with bunks, and painted a colorful wave mural opposite. Pennington's team constructed a tented bunk, building on a camping theme. In Victoria's flip, the bunk beds were painted a crisp white. However, they ran into an issue that it seems many get hung up on.
This task can be a challenge for even seasoned DIYers
Alison Victoria's troupe fashioned a reasonably simple space that would allow movies to take center stage. They installed a projector and covered the screen wall and bed frames in white. Further, they provided bunks with their own light sconces. Yet, concerned the room would appear lackluster, they created an accent behind the bunks with wallpaper – an excellent medium for conveying your style, and a feature wall is one of the most impactful ways to use it. Wallpaper might also be a better choice than paint for children's spaces — vinyl paper is water-resistant, washable, and durable. 
Conceptually, the treatment was an ideal method for bringing color and movement to the design. Unfortunately, the series' judges, Sarah and Bryan Baeumler of "Renovation Island," were unimpressed with the results. Because the team was not experienced with wallpaper installation, there were noticeable bubbles and sections that didn't lie flat. 
A well-conceived idea must be implemented correctly for proper effect. To that end, sometimes it's best to hire a professional. US Wall Decor explains that while undoubtedly possible to do yourself with the correct tools and some patience, hanging wallpaper is tedious and requires a detail-oriented approach and preparation. The process will be more challenging if the space has multiple windows and doors or other strange architectural features. If you're considering riding the wallpaper wave, whether you sink or float may depend on your room's complexities and your patience for the project.