Here's Where 100 Day Dream Home Is Filmed
Daydreaming about your dream home? With the frequently fresh home renovations shows on HGTV, "100 Day Dream Home" takes it further with a constructive yet time-sensitive task. In each episode, husband and wife duo Brian (the developer) and Mika (the realtor and interior designer) Kleinschmidt guide their clients into choosing the right property to build their dream home upon in only 100 days. According to TheCinemaholic, the former "Rock the Block" winners (from Season 2) work together alongside their skilled crew to complete forever home-building projects in a timely manner each episode. Brian has said that they aim to keep the stories of the show as real as possible despite any constrictions. With custom-made plans, Brian's years of experience as a contractor and house flipper complements Mika's flair for assisting clients with their homes' design and overall vision.
With over 14 million viewers (via Reality Titbit), the popular show gained immediate success with its debut in January of 2020. From the ground up, the innovative couple has taken "100 Day Dream Home" into its third season. So where are the episodes filmed? As many original HGTV programs are formerly based in Canada, the network has branched out to new, exciting locations like Tampa, Florida, where the Kleinschmidt's live, per HGTV. Keep reading to learn more about the filming locations for "100 Day Dream Home"! 
Filming locations for 100 Day Dream Home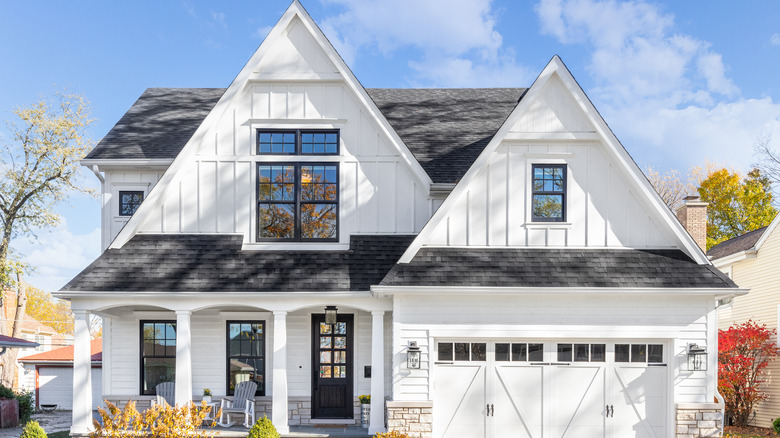 Hendrickson Photography/Shutterstock
Turning dreams into realities, Brian and Mika cover a broad range of communities within the Tampa Bay area for their home reno series "100 Day Dream Home." Comprised of the cities of Tampa, St. Petersburg, and Clearwater, many of the west coast Florida film designated locations, including Apollo Beach, Riverview, Ruskin, St. Peterburg, and downtown Tampa. Staying true to their roots, the Kleinschmidt's efforts are not only focused on the design and development aspect of the show, as they also like to feature their support of local businesses like Plant City's Parkesdale Farms, which is famous for their strawberry shortcake, per HGTV. Other Tampa/St. Petersburg districts have included Pinellas Park, Seminole Heights, and Shore Acres. The Kleinschmidt's even featured their own dream home build in the Season 2 finale, per HGTV. Although the process was challenging, Mika has said they became inspired by their own show by making their dream home both functional and tranquil.
Upon taking the show's clients on various home inspiration tours, local spots might include beaches and parks like downtown Tampa's Curtis Hixson Waterfront Park and Tampa Museum of Art, plus Hillsborough River State Park (near Zephirhills). According to The Cinemaholic, Brian and Mika's projected three-month house building ventures also showcase locally-based construction materials and resources, including their talented staff of contractors, subcontractors, designers, and builders.
How to participate with HGTV's 100 Day Dream Home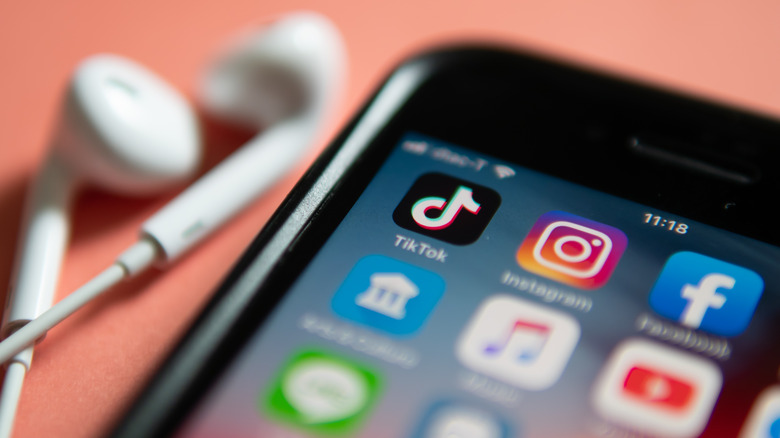 Wachiwit/Shutterstock
Inspired from watching HGTV themselves over the years, the Kleinschmidt's have evolved their real estate dreams into a profitable reality that helps their local community and beyond. One way to become involved with "100 Day Dream Home" is to be selected as one of Brian and Mika's dream home guests. According to Reality Tidbit, the application is simple. You can send your information, including name, location, recent photos of your home, and a detailed description of your "daydream" home to homebuycasting@gmail.com.
Continuing with collective opportunities, Brian and Mike have also established the 100 Day Dream Song campaign. Initiated in Season 3, various song artists from TikTok and Instagram are asked to create music for the show. Artists are required to write and compose an original theme song that premieres at the beginning of each weekly episode, per HGTV. You can also stream and watch "100 Day Dream Home" on a variety of outlets, including Amazon, HGTV, Roku, and Discovery+.