The Truth About IKEA Vs Wayfair
IKEA and Wayfair are two household names that you may recognize when it comes to affordable wholesale furniture and other fun and functional home accessories. Both of these stores offer a wide range of minimal and traditional furnishings for almost any setting, including your home, home office, business, restaurant, and much more. Upgrading your space can feel intimidating when comparing prices and brands, but shopping online at these wholesale furniture stores can simplify the buying process and reduce the hassle of bargain hunting, as per Cnet.
Whether you've wandered around the expansive IKEA showrooms or browsed the endless options on one of Wayfair's many websites, you may be wondering what exactly is the difference between the two and why they are less expensive than some other furniture stores (via Insider). Keep reading to get the truth about IKEA versus Wayfair, discover the pros and cons, and simple hacks and hints to shop smarter and take advantage of what these stores offer.
The founding of IKEA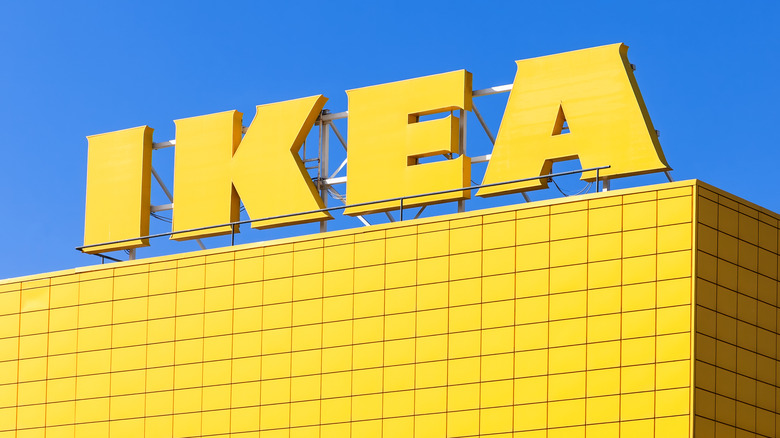 FotograFFF/Shutterstock
According to IKEA, the now well-known brand came from humble beginnings in the small village of Älmhult, Sweden, back in 1943. Over the years, while adapting to modern times, the business Ingvar Kamprad created when he was just 17 years old has grown into the international success that it is today. Based in a rural area where people were used to getting by with little means, Kamprad was determined to create quality, beautiful furniture that was affordable for everyone. Using an efficient and low-cost mail-order catalog to reach as many customers as possible outside the small village, Kampard advertised quality items, but buyers were somewhat skeptical. Embracing the challenge, Kamprad decided to make an old workshop into a place where buyers could come to see, feel, and test out the products before ordering them. From there, the famous IKEA showroom was born.
As challenges presented themselves in the business world, Kamprad and his team faced difficulties head-on and used them to their advantage. For example, when shipping large items became costly, the brand solved the problem with the concept of flat packing and self-assembly. Suddenly, a large dining table or sturdy bookshelf could be packed efficiently into a flat box and delivered safely. In the same vein of problem-solving, the catalog was an easy way to reach more customers, and the brand eventually expanded to other countries. From there, the company pushed for sustainability and embraced diversity and inclusivity to create the IKEA brand known worldwide as one of the biggest furniture wholesalers.
How Wayfair came to be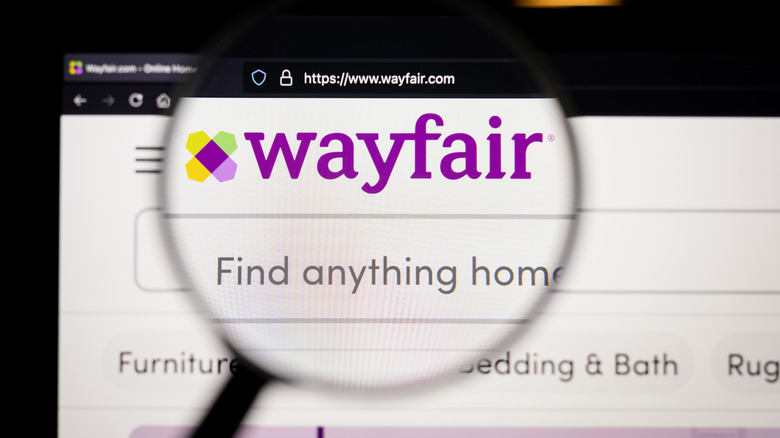 Dennis Diatel/Shutterstock
It seemed that Steve Conine and Niraj Shah were almost fated to meet at the Cornell University summer program, where they became friends and eventually college roommates, according to Wayfair. The two enrolled in business courses during college, and a business plan began to take shape. Originally named CSN Stores in 2002, the company remained somewhat generic initially, selling mainly television stands and speakers, a far cry from their international success today (via Insider).
The business was built around internet search patterns and results. They figured if they sold a little bit of everything, customers would eventually come across their store and buy from it. According to Wayfair, 10 years later, in 2012, the site generated over $600 million in annual revenue and was still growing. The brand was so successful that it broke into five unique brands: Wayfair, AllModern, Birch Lane, Joss & Main, and Perigold. Headquartered in Boston, the company continues to adjust and integrate new ideas and expand its reach as one of the largest companies and most successful home goods brands.
The IKEA showroom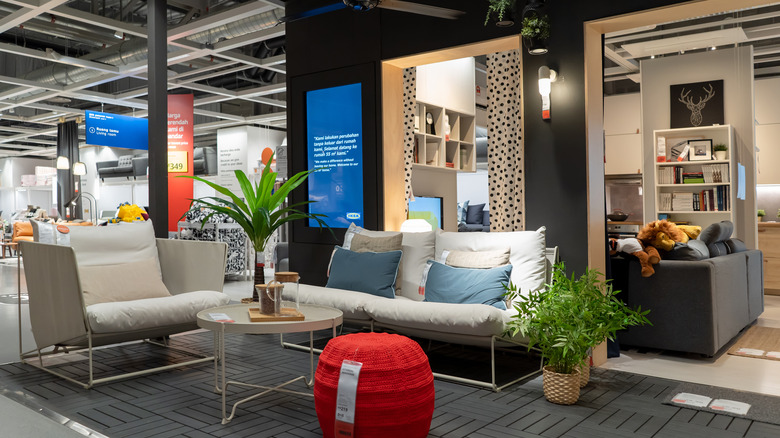 Mokjc/Shutterstock
According to IKEA, what once started as a transformed warehouse to reassure skeptical shoppers of the products' quality is now what we know as the showroom. Filled to the brim with furniture and room inspiration, the brand's showrooms are a weekend excursion, a unique shopping experience, and a full-on event for some buyers. To put things simply, running in and out of an IKEA is next to impossible, and it was designed that way, according to Insider. The marketplace and the showrooms are a bit like visiting a casino without clocks or windows. The floors are designed in curves, which keeps customers' eyes on the inventory, not on the end of the aisle. The labyrinth of products is on the other side of the showroom, which encourages customers to spend more time in the store and on a few last-minute purchases.
The showroom is a unique experience that can either overwhelm shoppers or inspire them for days to come. However, IKEA and Wayfair have found ways to achieve similar goals without brick and mortar. Both brands have extensive inspiration sections on their websites that were designed with the idea that a picture is worth a thousand words (via Wayfair). Not every shopper is an interior designer, an art specialist, or an experienced organizer, which is why you are bombarded with inspiration, pre-designed rooms, helpful tips, tricks, and ideas the second you visit one of the websites or one of the IKEA showrooms. The concept is the same, and it has led to the success of both companies.
No showrooms, but a new way of shopping online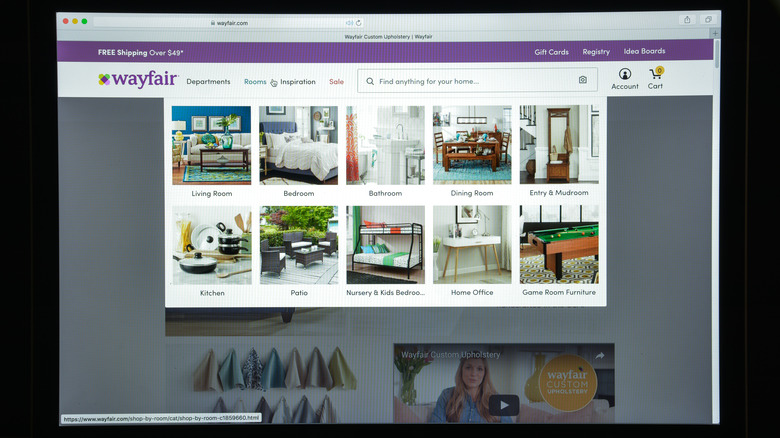 Casimiro PT/Shutterstock
Wayfair does not have showrooms. Instead, its past and future success is based on data collected through its platform, reports Harvard Business School Digital Initiative. Although a few smaller, permanent stores have opened in the United States, the company has always stored and utilized as much data as possible to rise above other similar companies. Customers cannot physically experience the products in real life in most cases, but the AI model does an excellent job of anticipating what a customer might want or need online. For example, the Wayfair website allows customers to search collections based on individual styles and color schemes, which teaches the AI what kind of products you're interested in, prompting it to suggest other similar products. The site also offers the 3D Room Planner, which allows buyers to add and manipulate products from the site into an existing room.
These tactics and features were a new way of shopping online. Although some buyers may crave the showroom experience, there is not an IKEA in every city, and not everyone enjoys the bustling nature of a showroom. Both companies strive to inspire customers with ideas about home furnishings and goods, encouraging more sales. This strategy is a testament to the customer experience and continues to prove successful for the two brands.
Sustainability and the impact on the community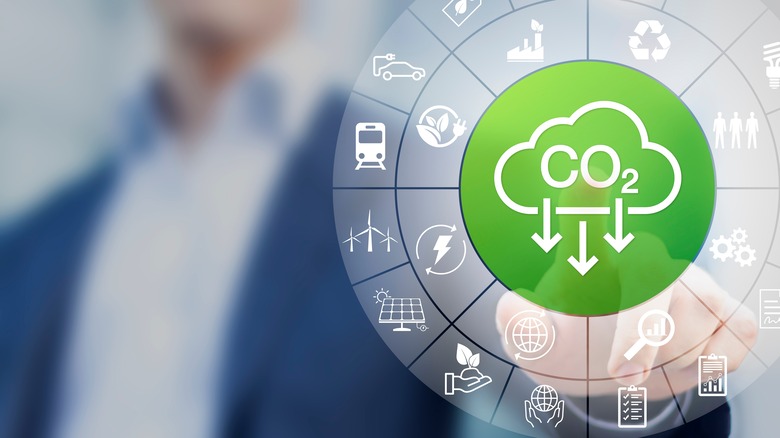 NicoElNino/Shutterstock
Climate change, overflowing landfills, and greenhouse gasses are just a few of the reasons why individuals and large companies alike are looking into sustainable options. IKEA, with its reach across several countries, has big plans for the upcoming years. According to IKEA, the brand plans to focus on three main goals and make major changes by the year 2030. Those three areas of improvement include healthy and sustainable living for customers and employees around the world. The circular and climate positive aspect will focus on replenishing resources rather than just using them up, and the fair and equal concept will impact everyone who is part of the brand, including customers.
Wayfair would not be the innovative and successful company it is today if it ignored its impact on the environment. Its commitment to sustainability ranges from sourcing ethical and responsible products, assessing packaging options, and looking into renewable energy in its operations (via Wayfair). Shoppers are looking more and more to big companies to take on the responsibility of sustainability as concern for the environment grows. Two big players such as IKEA and Wayfair can really make an impact when it comes to the environment because of their reach and success. However, there are always repercussions when it comes to fast furniture or any other product that is produced quickly and at a low cost. Consumers tend to believe that if something doesn't cost a lot then it's easy to replace, which leads to overproducing and creating waste (via The Carbon Crisis).
The ethical side of IKEA
The big question regarding these popular brands is, why are they so cheap? The answer could be wholesale. However, it's a bit more complicated than that. Noted by Ethical.net, IKEA cuts down on costs in several ways. The brand famously flat packs almost everything, which means that storage and delivery costs are cut back. More dining room tables, chairs, desks, shelves, and even sofas and beds (even the mattresses are efficiently rolled up and vacuum packed) can be stored and shipped together easily because of the efficient flat packing. In addition, the do-it-yourself assembly means lower manufacturing costs, all of which can help contribute to cheaper price tags. Additionally, Wayfair skips the warehouse storage cost and ships directly from the manufacturers, also slashing prices (via Vox).
Another ethical question is, is cheap always better? The short answer is that cheap sounds appealing to most consumers; however, there are ramifications. The main concern is the sheer size of IKEA and Wayfair, and because the products are affordable, the resources, mainly the trees, cannot keep up with the demand. Ethical.net reports that IKEA is responsible for 1% of the trees cut down around the world and used for furniture. Though the brand strives to plant more trees than it consumes, it has not yet hit those metrics.
Wayfair's return policy compared to IKEA's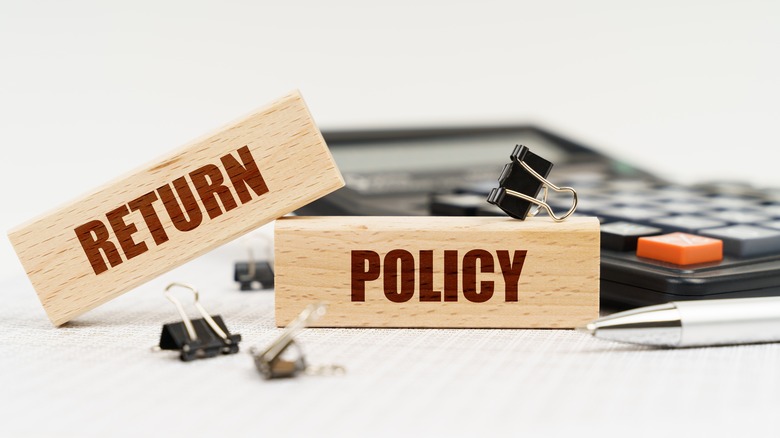 SkazovD/Shutterstock
After considering how you shop at both IKEA and Wayfair, it's important to note a few differences regarding their return policies. Although returning items can be a hassle, it is nice to know that, if necessary, there are options available for both companies. The good news about IKEA, considering there aren't stores in every city, is that you can still return items without visiting the store itself, as stated by IKEA. There's even a removal and pick up service that varies depending on the area. Wayfair does not have a store to return to, so its returns are also picked up and removed from your home. New IKEA products that haven't been used can be returned within 365 days with a valid driver's license, and opened products with a receipt can be returned within 180 days of purchase.
According to Wayfair, its return policy is slightly shorter than IKEA's and valid for only 30 days after purchase. Although not all items are eligible for a return, most items will be accepted if they are disassembled and undamaged in the original packaging or in a replacement package that follows regulations. Among the things that you cannot return are clearance items and customized items, but wedding registry returns can be returned for a store credit. There's also a convenient extended holiday return policy as well.
IKEA's self-serve warehouse and other amenities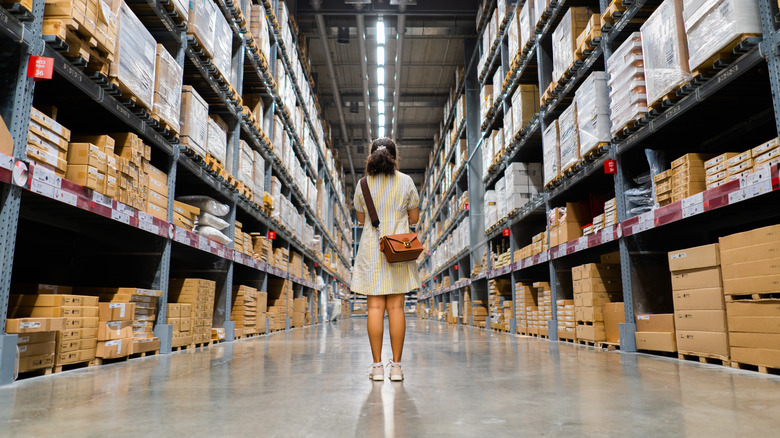 Prachana Thong-on/Shutterstock
IKEA is all about self-assembly and do-it-yourself, and its self-serve warehouse adheres to the same concept, according to its website. If you're lucky enough to live near one of the superstore locations or make a special trip to save on shipping fees, you'll love the self-serve warehouse and other amenities available. While browsing the store, keep a notepad or your camera phone handy because the shelf numbers are on price tags. This means you can take note of the location and hit the self-serve section on your way out. Customers don't have to lug around every heavy item while shopping.
IKEA was designed with families in mind. It has truly thought of everything from family-friendly parking to the kid-friendly restaurant. The famous Swedish meatballs are a popular favorite among shoppers, and Småland, the kids' play area that can be found in every store, makes shopping with the family a breeze.
Wayfair offers room ideas to get shoppers inspired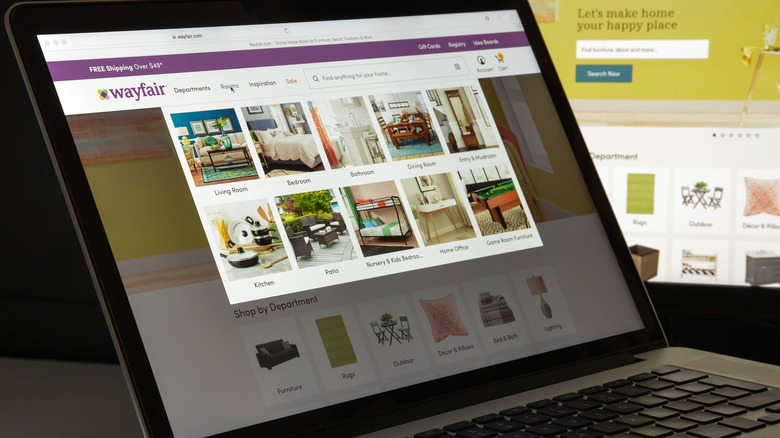 Casimiro PT/Shutterstock
Prepare to be inspired, overwhelmed, and perhaps a little envious when visiting Wayfair's room ideas. This gorgeous spread of photos will have you planning your next home project. As noted by Wayfair, the Room Idea section offers over 40,000 room inspirations and over 13 room types to browse. The inspirational looks make decorating a breeze and feel like a Pinterest board with easy-to-find tagged items. 
Choose from styles such as coastal, farmhouse, glam, rustic, traditional, and more to find the look that suits your taste. Transform your sunroom into a home office or create an indoor oasis in your guest room, all with the ease of clicking and scrolling through brightly colored photos that look straight from a magazine. Imagine flipping through your favorite magazine and being able to click on the area rug and being taken immediately to the product sale page. It's that easy!
Upcoming sales on Wayfair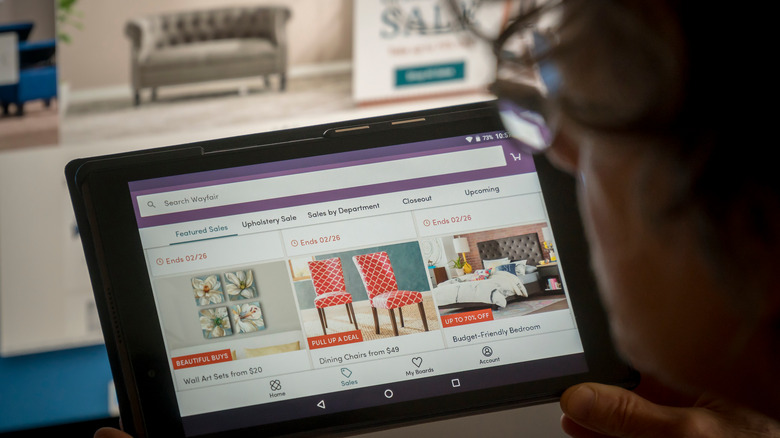 Rblfmr/Shutterstock
If you're a bargain hunter, you'll want to know these tips and tricks for saving while shopping at Wayfair. According to Offers.com, there are quite a few loopholes or maneuvers for significant savings. Try searching the free shipping section, as certain items are eligible and will help you save money. Customers can also take advantage of Way Day, a 36-hour flash sale that rolls around once a year, typically in April and can save you as much as 80% on certain home items. Consider the Open-Box section, which offers items that were bought and returned. These items are new and in great condition, but they're slightly cheaper since they've been unboxed.
Additionally, there's always the Wayfair warehouse clearout section (via Wayfair). Part of the appeal of Wayfair is that it has everything and is constantly updating inventory. Occasionally, this means clearing out some of the old to make room for the new. Keeping an eye on the clearout page can score deals on everything from bedroom furniture, lighting, wall art, and area rugs to fireplaces, grills, and office furniture. Another bonus is that most of these clearance items are eligible for free, two-day shipping.
As-Is section at IKEA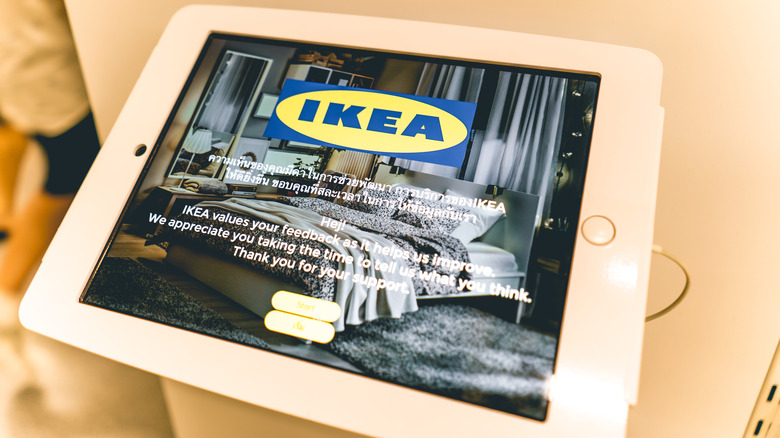 Prachana Thong-on/Shutterstock
Who doesn't love an opportunity to save on top of savings? IKEA's As-Is section is similar to the Wayfair warehouse clearout section. This particular portion of the online marketplace should be your first stop when shopping for furniture and other home goods. According to IKEA, this section has a plethora of items that have been discontinued, showroom items that are no longer on the floor, and even gently used items, all for a discounted price. You'll want to shop fast and check back often, as this is a customer favorite for those who know how to work the system, and items go fast.
What's also great about this section, besides the savings, is that it's great for the environment. Save these perfectly good items from filling up a landfill or collecting dust in a storage unit. Give new life to a gently used thing that will upgrade your space and impact the environment.
Wayfair's many websites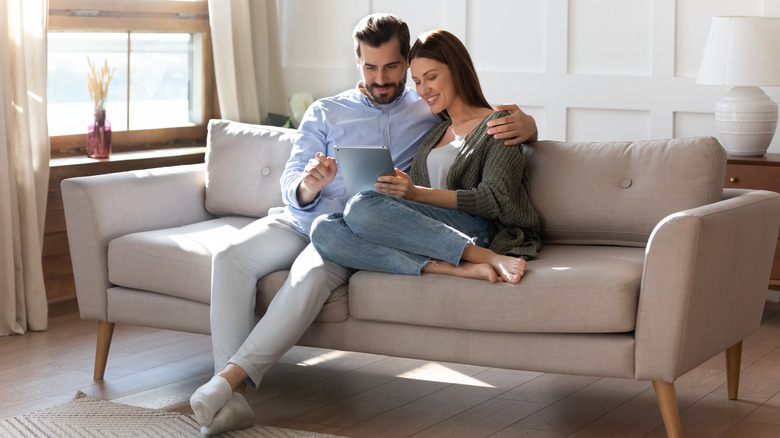 Fizkes/Shutterstock
During the first 10 years of business, Wayfair created over 240 separate websites that presented a tailored category of home goods that made items, styles, and room-by-room products easy to search and browse. However, as time went on, the company consolidated and now represents five successful brands that sell millions and millions of products, according to Vox. What is the difference between these brands? The answer is, not a lot. However, each brand is loosely tied to a certain theme, aesthetic, or style. For example, Perigold offers a range of what's considered high-end or luxury home items, whereas Joss & Main and Birch Lane offer very similar, but traditional items. Although it's not uncommon for the exact same items to be found on multiple sites and even competing sites, Wayfair's prices are adjusted daily and in real-time.
The enigma of Wayfair is that it is much more than what appears. It's hard to tell if it's one brand, multiple brands, a marketplace, a store, a design blog, or all of those wrapped up into one, but it's safe to say that Wayfair is only growing.
Traditional at Wayfair versus minimalism at IKEA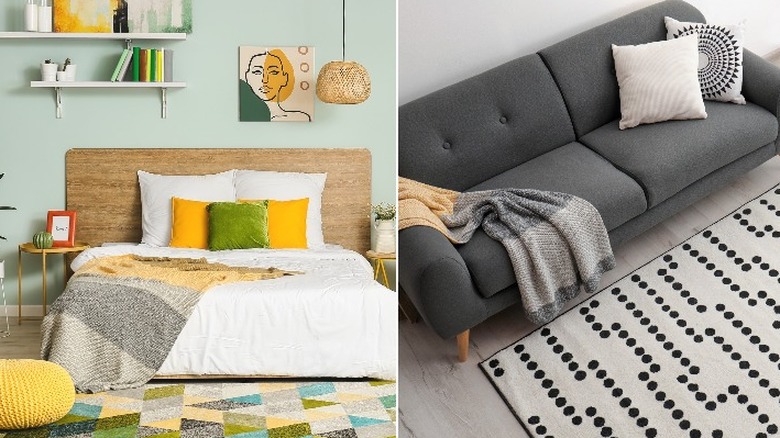 New Africa & Pixel-Shot/Shutterstock
IKEA had a huge moment in the minimalist era, which became popular a few decades ago and remains a strong trend today. The concept is that our ever-growing schedules, bustling cities, hectic jobs, and overwhelming smartphones need a sharp contrast. Neutral colors, simple lines, and clean surfaces are what our minds crave. IKEA certainly filled that void. According to IKEA, there are plenty of minimalist options available. Organization, for example, is a great way to get started with minimalism. If some of your clutter is organized out of sight, it can bring a nice sense of calm to a room. IKEA offers a seemingly endless supply of organization pieces.
In comparison, Wayfair appeals to a much more traditional sense of home decor and design. Bright colors, a variety of patterns, and large textured items are very common on the site. In addition, the room idea page is less about minimalism and more about eye-catching designs and fun. Both sites are stocked with an impressive range of products, and both sites' ease and efficiency make browsing an enjoyable task!