Here's What Really Happened To Ty Pennington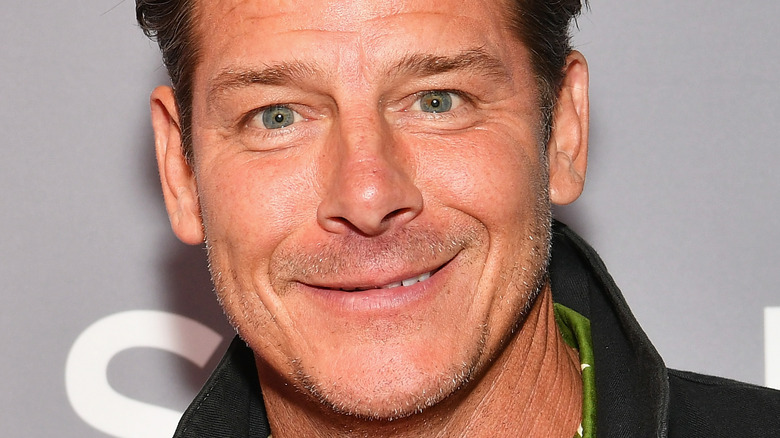 Dia Dipasupil/Getty Images
Ty Pennington was once one of TV's top home improvement specialists thanks to TLC's "Trading Spaces" and "Extreme Makeover: Home Edition." But then he seemed to disappear from screens. Here is a look at what really happened to the charismatic host from Georgia. We will also look at how Pennington could not get another hit show after he left "Extreme Makeover: Home Edition" in 2012, though he landed several new series like "The Revolution" (2012), "On The Menu" (2014), and "American Diner Revival" (2015), as per IMDb. He also returned to "Trading Spaces" in 2019 and "Extreme Makeover: Home Edition" in 2020, but nothing really stuck for him like his earlier successes, leaving him reaching for the next opportunity.
But that does not mean Pennington is not a busy man with a packed schedule. He is currently on "Home Town Kickstart" with Ben and Erin Napier (via IMDb). And he loves to volunteer for charities like Habitat For Humanity and Sears (via his website). He is also happily wed to Kellee Merrell, whom he tied the knot with in 2021 (via People). Here is a closer look at what the charming carpenter has been up to over the past few years.
He was a model before he got into home improvement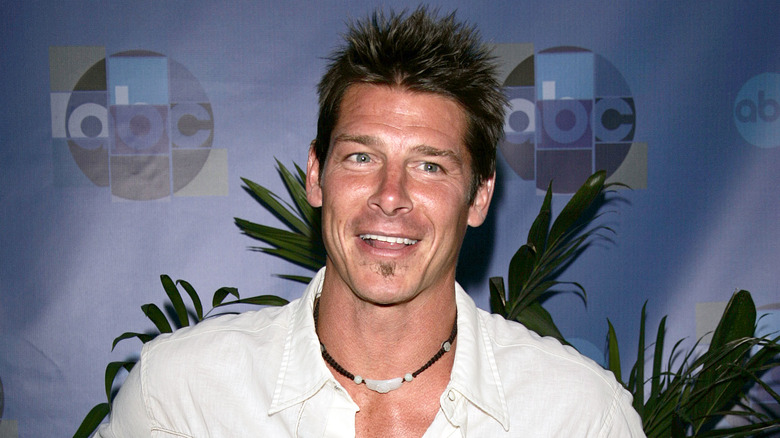 DFree/Shutterstock
Pennington was lucky to have good looks and a tall frame, so at a young age, he started modeling for large fashion companies such as J.Crew and Levi's, per his website. "After graduating college — not going to tell you when that was — I took the advice of a model scout who convinced me to give my looks a shot in the spotlight," he explained on his website. "I know, I know, it was a bit of a crazy turn in my career at the time," he added. And posing for the camera all over the world gave him a taste of what it was like to have a jet-set lifestyle: "Looking back, though, I have to say that my modeling career gave me the travel bug and opened up a ton of new worlds and possibilities in my life. All of a sudden I was traveling everywhere," shared Pennington. 
And modeling also helped open up his worldview; he started looking at things differently. "All of a sudden I was traveling everywhere and seeing everything, including things like art, furniture, and architecture, in a completely different way," he shared. This began to build his love for design. "Because of this, I lend a lot of my inspiration for design to the places I've visited and/or lived in."
Pennington got his start on 'Trading Spaces'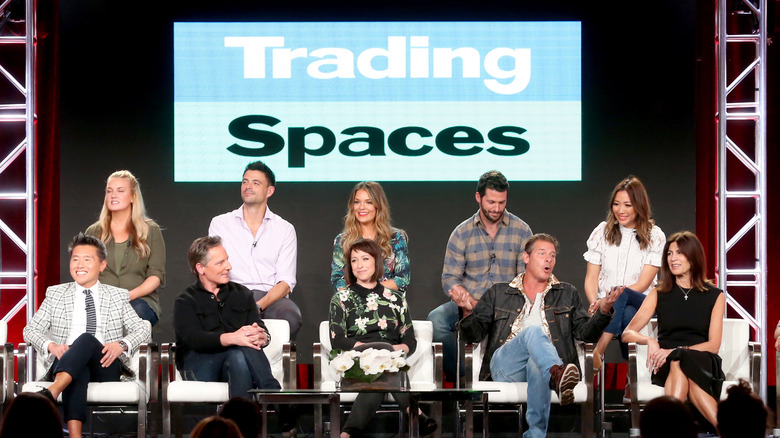 Frederick M. Brown/Getty Images
Pennington knew he liked design from a young age, so he studied art and design at Kennesaw State University. Later he picked up carpentry to do odd jobs. "I always thought I was going to be a graphic designer and a fine artist. I went to art school to be that and doing construction was just to pay the bills. It's just interesting how life is but because I ended up sort of having experience in these different areas that actually work out really well doing renovation TV," he told The News-Herald. 
So it was fit for him when he was hired to star as a carpenter on "Trading Spaces." The home expert starred in a total of 38 episodes starting in 2000 and ending in 2019 with the episode titled "To the Extreme" (via IMDb). Pennington was a bright light opposite his co-stars Paige Davis, Brett Tutor, and Hildi Santo Tomas.
The show 'Extreme Makeover: Home Edition' catapulted him to fame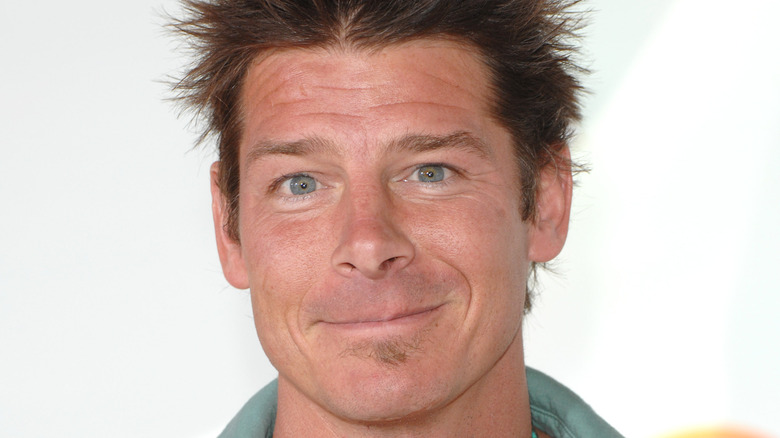 Featureflash Photo Agency/Shutterstock
This was the big one. In 2003, Pennington was cast in the ABC series "Extreme Makeover: Home Edition" alongside Constance Ramos, Paige Hemmis, and Tracy Hutson. The expert builder was the host of this show, so he had more screen time than he did on his previous series, "Trading Spaces." This was his time to shine, and he sure did. Fans took to his quick comments and impressive skills. He also worked well with the people he was helping, making him a likable everyman. His upbeat energy was partly why "Extreme Makeover: Home Edition"  became one of the biggest reality TV hits on the air.
But after a steep rating decline in 2010, the bosses decided to cancel the series. The announcement was made in 2011, and the series finally ended in 2012 (via Deadline). Pennington seemed to take the news that the series was ending fairly well. "I am incredibly grateful for having been part of a television show that changed the lives of so many people," he wrote on his website. "It has been an honor to work side by side with the EMHE families, builders, and thousands of volunteers who have proven that good hearts can and do change the world." Luckily, before the show finished, the star had his next gig lined up: "The Revolution."
His DUI rocked his career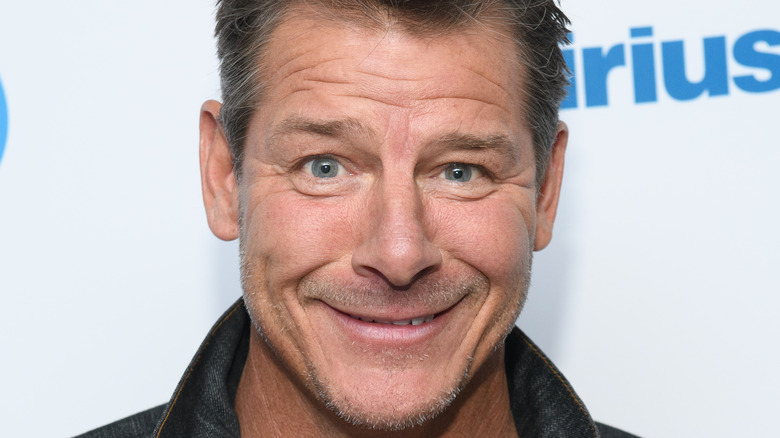 Noam Galai/Getty Images
Nobody is perfect, and that includes Pennington, who hit a major bump in the road on his way to fame in 2007 when he was given a DUI, according to CBS. The star was tested at a .08 alcohol level when driving in Los Angeles and had to post a $5,000 bail. He quickly apologized to his fans for letting them down. In his statement, he added, "Under no circumstances should anyone consume alcohol while driving. I could have jeopardized the lives of others, and I am grateful there was no accident or harm done to anyone. This was my wake-up call."
The outgoing host was later sentenced to three years of probation, fined $1,500, and mandated to attend a 90-day alcohol education (via CBS). "I'm happy to bring closure to my recent court proceedings," Pennington said in a statement. "Drinking and driving is never acceptable. I have pleaded no contest and will abide by the court's ruling. I hope this experience can help others as much as it has helped me." He has never gotten a DUI since.
Pennington has a heart: he volunteers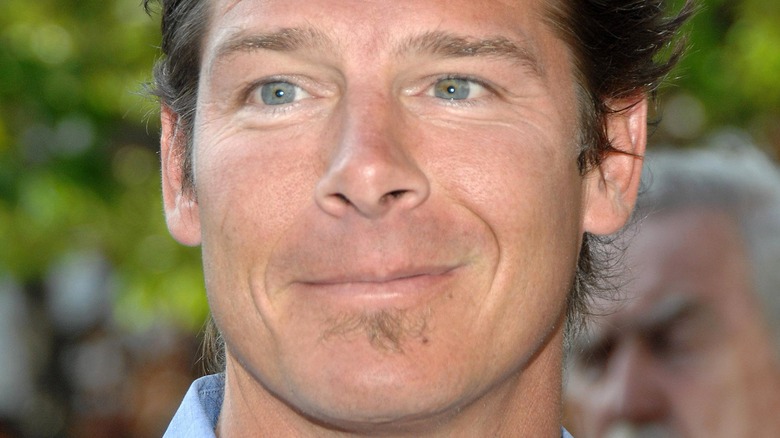 Everett Collection/Shutterstock
This ham, who is good with a hammer, has helped many people during his show "Extreme Makeover: Home Edition," as the crew worked with those in need. But this former model has done much volunteering on his own as well. The star has worked with Habitat For Humanity (via Palm Coast Observer) and has helped Sears Home Services (via DoItYourself).
He told DoItYourself in 2017 that he was thrilled to bring a positive feeling to the people in Tampa, Florida, when he worked with Sears Home Services to renovate a 100-year-old church, turning it into a community center. "We're giving the kids in the neighborhood a place they can go after school to learn skills and to have fun and keep them in a positive environment," he said. "We're also renovating three other houses in the area. Of course, the other cool thing is with Sears Home Services, we're employing over 1000 people nationwide, which is great. People are trying to bring jobs back to the community."
He revealed his ADHD made him very energetic
Pennington is known for his contagious explosive energy, which is why he became such a big TV star, as fans could not get enough of his passionate demeanor. But something was driving that energetic temperament: a common disorder. According to Fox News, Pennington found out later in life he had ADHD, which explained why he struggled so much in school. ADHD usually starts showing its symptoms during childhood. Some things to look for are hyperactivity and trouble focusing on schoolwork (via CDC). If not recognized and treated with medication and therapy, kids can feel low self-worth, like they are just not good enough.
He was not diagnosed until college, but he felt relieved once he got the diagnosis. Pennington told People: "It was a game changer for me because it really did open my mind to the fact that maybe there was something wrong with me," he shared. "I'm now seeing life in a different way, because I didn't fail at everything (anymore)." The star has discussed ADHD on his website, sharing what parents can look for if they think their kids have ADHD. He warned that some signs are a lack of attention, hyperactivity, impulsiveness, being easily distracted, and being inconsistent.
He released a book in 2019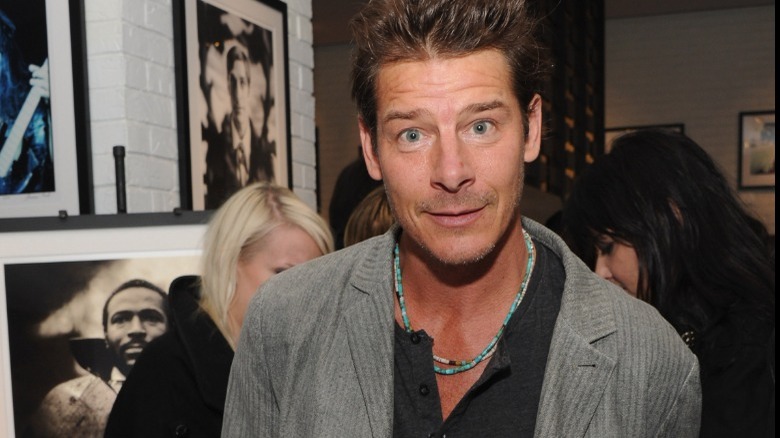 Jamie Mccarthy/Getty
Another interesting fact about Ty Pennington is that in 2019 he released "Life to the Extreme," a book about his life and struggles with ADHD. The book's publisher, Harper Collins, promoted the book with a sweepstakes contest where the winner was granted a $25,000 kitchen remodel, including personal design advice and collaboration from Pennington. 
Most people agree Pennington is a generous person by the nature of his work. He's big on helping struggling families, homeowners, communities, and small businesses. His book is written in a humorous tone about life experiences that include college, modeling, and landing roles for "Trading Spaces" and "Extreme Makeover." His struggle with ADHD affected much of his life; the book reflects on his proclivity for getting into trouble and his inability to focus or sit still. He also talks about how he discovered as a kid that there was one thing he could focus on and do well: build things. Ever since, Pennington says he's loved working with his hands and being a carpenter.
When 'Extreme Makeover: Home Edition' ended, he was on his own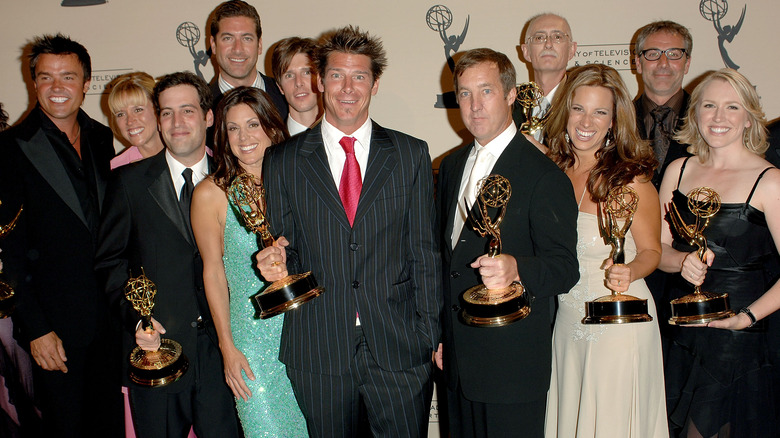 Stephen Shugerman/Getty Images
In January 2012, "Extreme Makeover: Home Edition" came to an end after kicking off in 2003, as per The Hollywood Reporter. The series made Pennington a big name on TV, so it looked like he would have a promising career ahead of him in front of the camera. But the truth was that he bounced around a lot from set to set.
He already secured a new show before "Home Edition" ended. It was a talk show called "The Revolution" that debuted in 2012. But it did not last long due to poor ratings (via Deadline). Next, he was a part of 2014's chef competition series "On The Menu," which he hosted with chef Emeril Lagasse for TNT, but that ended after 10 episodes (via IMDb). Right after that, the restaurant fixer-upper show "American Diner Revival" lasted from 2015 until 2016. In 2018 he went back to "Trading Spaces," but then was off the show in 2019; in 2020, he returned to "Extreme Makeover: Home Edition" as a guest star, which lasted only four episodes. "Ty Breaker" and "Battle On The Beach" (both ran from 2020 until 2021) were also relatively short gigs. He is currently on "Home Town Kickstart" with Ben and Erin Napier, which focuses on helping people with their projects in small towns.
His talk show 'The Revolution' got canceled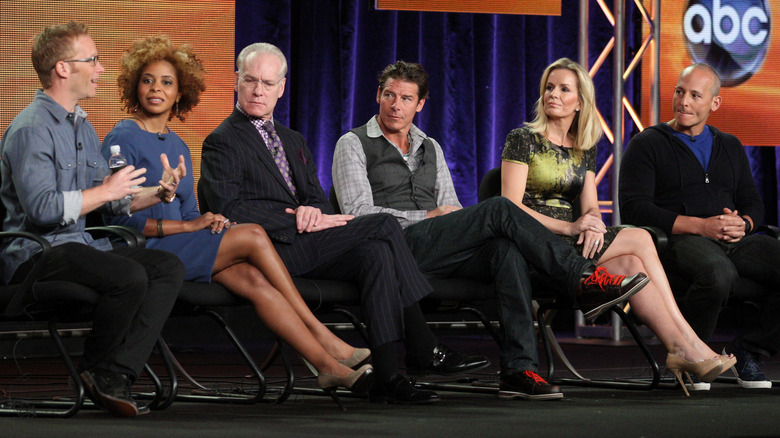 Frederick M. Brown/Getty Images
After "Extreme Makeover: Home Edition" ended in 2012, Pennington had a promising new series expected to take him to the next level of fame. It was "The Revolution," a talk show for ABC. Talk shows were a big thing in 2012 (think "Ellen" and "The View,") and Pennington had a great team with him: He was the home expert, Tim Gunn was the style expert, the celebrity trainer was Harley Pasternak, the OB-GYN doctor was Jennifer Ashton, and the therapist was Doctor Tiffanie Davis Henry. The show aimed to "revolutionize" people's lives regarding body, health, style, mind, and environment, making them well-rounded beings (via TV Series Finale).
But the series, which came on after the smash hit show "The Voice," took a nose dive in the ratings and was canceled after only two seasons (via Deadline). Pennington tried to leave viewers with an upbeat message in the series finale, saying, "When it comes to design in your home or in your life, trust your gut. If it doesn't feel right for you, don't do it. Make it personal, make it you. The mistakes are sometimes a lot of fun too." Luckily for the star, he soon headed to a new show: 2014's chef competition series "On The Menu" with chef Emeril Lagasse for TNT (via Variety).
Ty's two cooking shows did not do well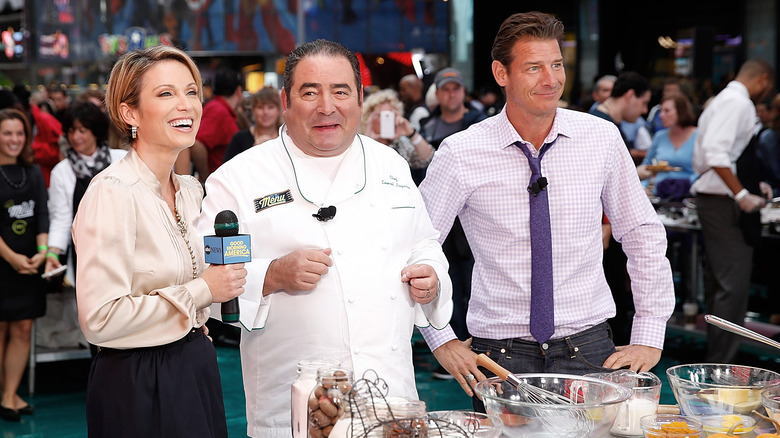 John Lamparski/Getty Images
Though he was a contractor by trade and was already well known for those carpentry skills thanks to "Trading Spaces" and "Extreme Makeover: Home Edition," Pennington gave restaurant-themed TV shows a try. He starred in two TV shows that revolved around the dining experience, but neither one lasted very long.
The first one was 2014's chef competition series "On The Menu" on TNT, which he hosted alongside Emeril Lagasse. The series was about helping professional chefs make signature dishes for restaurant chains. Producer Mark Brunett seemed excited about the show. "Two TV veterans, Emeril and Ty, who have amazing energy, are coming together for a show that is all about serving up a brand new experience for the viewer," Burnett said in a press release. "This is going to be fun to watch: Emeril and Ty in a kitchen with real people creating a dish that's going to be on an actual menu." But the show ended after 10 episodes, per Variety. Then Pennington starred in the series "American Diner Revival" with Amanda Freitag. The two helped restaurants spruce up their look to attract more customers (via IMDb). The show lasted from 2015 until 2016 (via Food Network). After those two gigs, he left cooking-themed shows behind and went back to doing what he does best: making homes look good.
He went back to his show 'Extreme Makeover: Home Edition' but only as a guest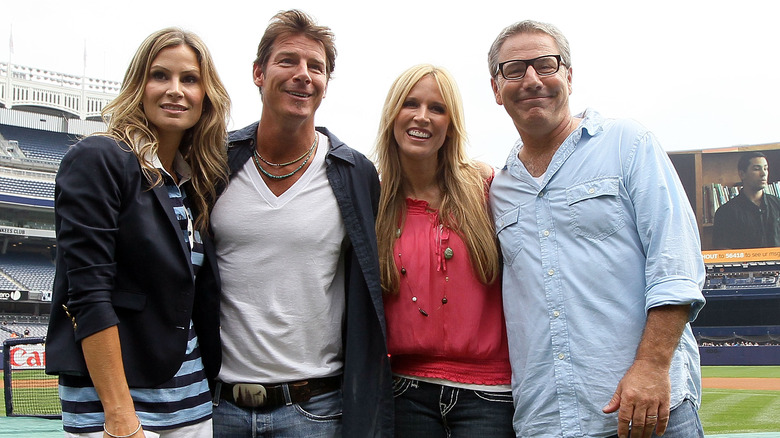 Jim Mcisaac/Getty Images
In 2020 he signed up for to reboot of "Extreme Makeover: Home Edition." But instead of starring as the host of the revamped show, he was a guest star. Pennington seemed excited about the redo as he told TV Insider:  "Literally, everyone that worked on the show from the EP to locations to the designers and other producers, those people I was on the road with for 10 years. It was kind of awesome. A little awkward because I wasn't hired to be the host. At the same time, it's one of those things where it just felt right to me being on set." Pennington added they all had a "bond" and shared a passion for helping people. "There is a high when you're pulling off miracles and working together to change lives." 
But though he was excited about the show, he appeared on only four episodes in 2020 (via IMDb). But, as usual, the peppy star was not without a series for long: Next came "Ty Breaker" and "Battle on the Beach" (both ran from 2020 until 2021).
He hosted 'Small Business Revolution: Main Street'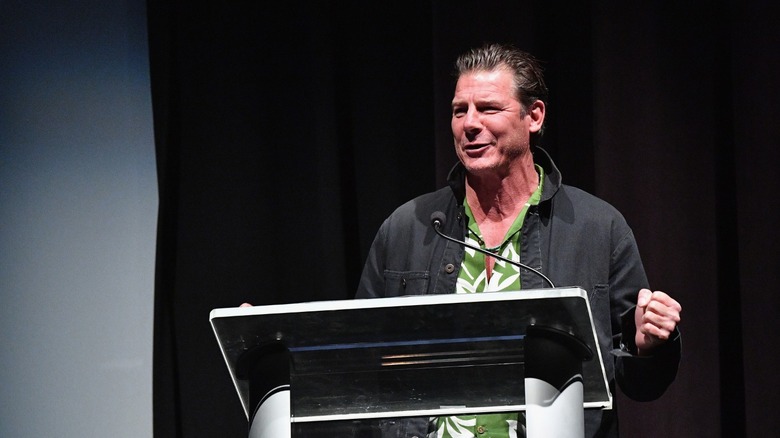 Dia Dipasupil/Getty
Pennington teamed up with Amanda Brinkman, a marketing expert at financial services company Deluxe, to help makeover small town businesses on the show "Small Business Revolution: Main Street." Deluxe produced this show to share inspiring small business success stories. They feature a new town each season and award six of the small businesses in the town $500,000 to revitalize their storefronts and business plans. In an interview published in Parade, Pennington said of the show, "It's content that people can relate to, but you see life in its truest form: people trying to find a way to make their passion a business."
Pennington was co-host from Seasons 3 to 5 with Brinkman, during which they featured Alton, Illinois, in Season 3; Searcy, Arkansaw, in Season 4; and for season 5, it was Fredonia, New York. He also seemed genuine in his enthusiasm for the cause, which was to inspire struggling entrepreneurs with a dream. 
This guy keeps getting shows!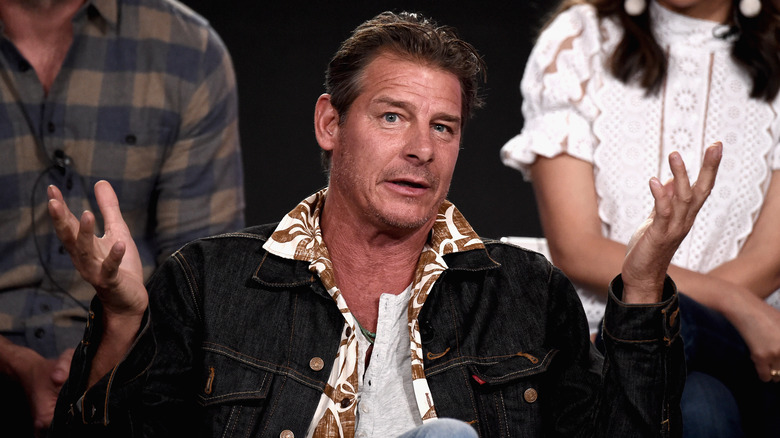 Amanda Edwards/Getty Images
Pennington has had a very impressive TV resume. He has been on nearly a dozen reality TV shows throughout his 30-year career and is still showing up for the cameras. The home expert is on the HGTV show "Home Town Kickstart" with Ben and Erin Napier (via IMDb). The show, which debuted in April 2022, is about HGTV's small town renewal movement and is a spinoff of two other HGTV series — "Home Town" and "Home Town Takeover" — both starring the Napiers.
The hosts go from small town to small town with six teams of renovation experts. They offer their tools and know-how so they can help people who are struggling to get a leg up. Each team tackles three big projects, per HGTV, and the goal is to spruce up the small town to give the community a sense of pride. They have visited Buffalo, New York; Cornwall, New York; Winslow, Arizona; LaGrange, Kentucky; Thomaston, Georgia; and Minden, Louisiana (via Buffalo Bulletin). "We see the positive impact of this small town renaissance every day in Laurel," said Erin in an interview with HGTV. "Ben and I can't wait to share all we've learned with our fellow HGTV experts so they can help these communities achieve their goals."
There is a major highlight in his life -- he's happily married
This TV star was single for a very long time and didn't want to rush into matrimony, but it was worth the wait. Pennington is now happily wed to Kellee Merrell, a social media manager from Vancouver, B.C., Canada, per People. They became engaged in July 2021 in Florida when he presented her with a teardrop shaped stone in a stunning engagement ring. It didn't take them long to plan the wedding. In November 2021, the home improvement specialist said "I do" to Merrell in Savannah, Georgia.
He also told People: "I have admired Kellee from afar for years. She's a beautiful person inside and out. Luckily our paths finally crossed at the right time. It's one of those things where you just feel happy being around a person. I never thought I would get married, but she changed that. Glad I waited for the one." These days they seem to be traveling a lot together or hanging out at home in Savannah, Georgia, with their two small dogs, as seen on his Instagram post.
He was asked to be on 'The Bachelor'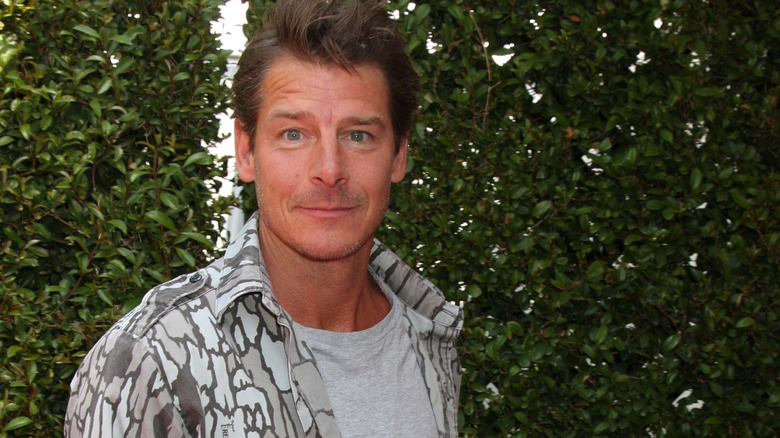 Kathy Hutchins/Shutterstock
With his model good looks and bubbly personality, it is understandable that he was asked to star on the long-running dating show "The Bachelor"! The offer came after he had made a name for himself in "Trading Spaces," per The List.
Pennington thought it over. After all, the ABC dating show would give him exposure, increasing his fame and allowing him more opportunities. And he could have fun going on group dates and jumping into hot tubs with several pretty ladies. Pennington's friends told him to do the show because he could meet the girl of his dreams, but in the end, he was very grateful that he had turned the producers down. "Thank God I said no," he admitted. "What a huge change my career would have taken." Instead, he returned to what he knew best — carpentry — when he signed on for "Extreme Makeover: Home Edition."
He joined 'Rock the Block' in Season 2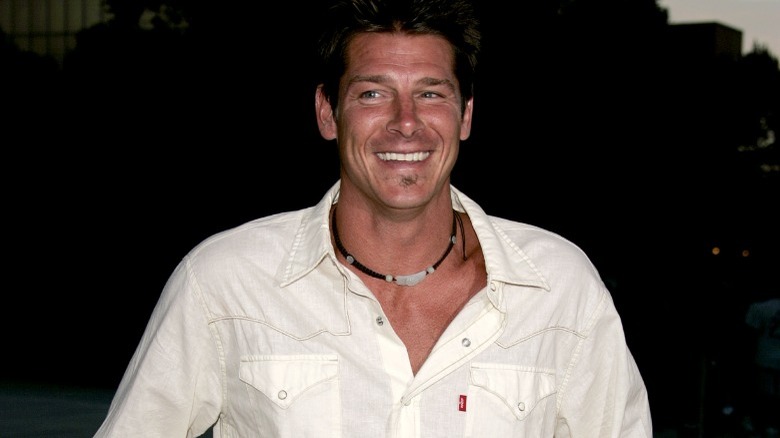 DFree/Shutterstock
In March of 2021, Pennington suited up for the second season of HGTV's "Rock the Block." The show is a home improvement reality show/game show hybrid, with contestants getting six weeks and $225,000 to renovate identical properties. Each team of two people competes for the biggest overall value added to the property. They try and outdo each other in innovation and inspirational design, as well as choosing projects that add the most home value. The really unique and intriguing thing about "Rock the Block" is that the competitors and judges are other stars from HGTV home improvement shows.
Season 4 of "Rock the Block" returned March 2023, and Pennington returned as the host. This time the funds have increased to $250,000 and the four properties are 5,000 square feet each, valued at $1.9 million per home. Competitors will additionally be able to see each other's houses as they progress, and viewers can expect to see celebrity experts stopping by on occasion to offer their tips and sometimes scathing commentary. The prize? Winners will receive the prestigious honor of having a street named after them. But what they truly covet are the bragging rights. Sounds like a lot of entertaining fun!
He released his own collection of furniture and home decor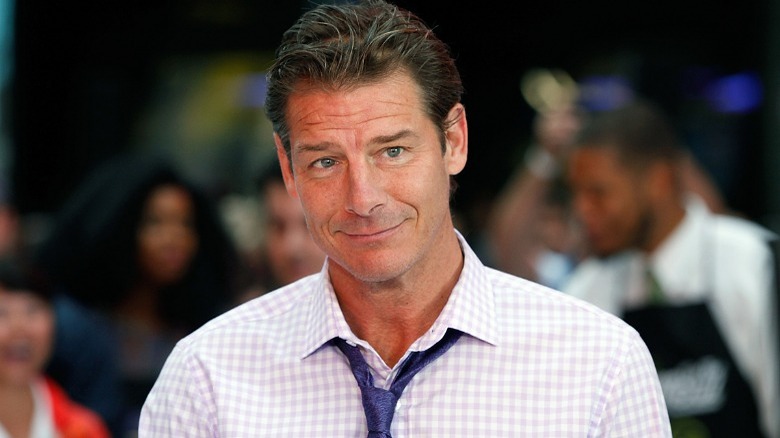 John Lamparski/Getty
Something you might not be aware of is that Ty Pennington released a line of home decor and furniture through AtHome at the beginning of 2022. The collection includes furniture and patio, kitchen and dining, wall art, rugs, lighting, textiles, and home accents. This line is based on his own personal aesthetic and has a light, beachy vibe. Seashells, sailboats, and lots of blues and whites make this line of home decor stand out. It's coastal, with a mix of minimalist farmhouse.
According to Business Wire, Pennington says of the collection, "I'm passionate that good design can change your life and everyone should be able to afford it. That's what is so great about this collection. You can get this California-cool, effortless look and you don't have to splurge to refresh your home." Pennington was the latest addition of four HGTV celebrities to collaborate and create a line of home items through AtHome.