Does Crown Molding Add Value To A Home?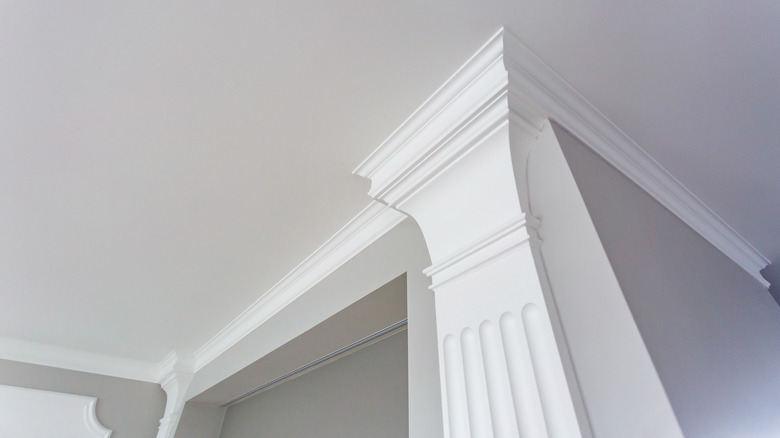 jantsarik/Shutterstock
Crown molding is an ornamental trim that runs around the top of a room where the wall meets the ceiling. It adds an elegant touch to any space, transforming the look from modern to classic, but it isn't necessary by any means. Crown molding installation typically costs between $570 to $1,900 per room, depending on the materials and the size of the room, notes Angi. Some homeowners install this decorative element in their home to enhance one or several rooms, but many also think crown molding adds value to their home... but does it? 
In addition to its elegance, crown molding also disguises any imperfections that exist between the wall and the ceiling, Interiors Place explains. Because of this, it's commonly used in older homes, as they typically have more wear and tear. Of course, you could simply fill in those imperfections and paint over them, but crown molding is more aesthetically pleasing, and gives the room an overall sophisticated feel.
Whenever you spend money on renovations, it's understandable that you want to get a return when you sell your home. While there are several features that do add value to your home, is crown molding one of them?  
It significantly affects a home's value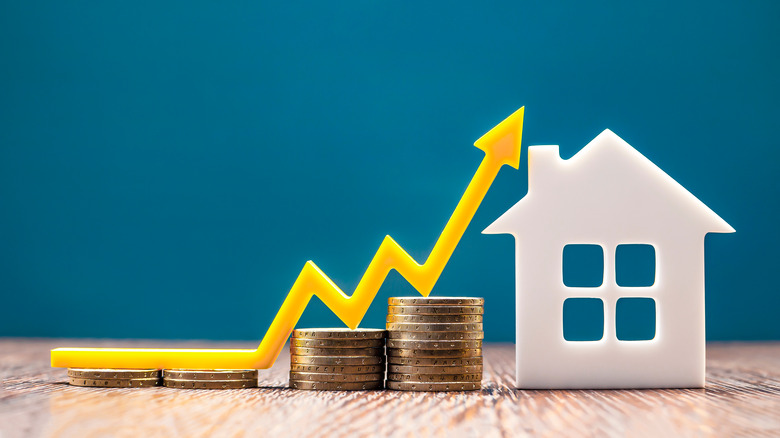 SERSOLL/Shutterstock
In a study conducted by Metrie, 97% of real estate experts agree crown molding adds a significant increase to a home's resale value. In that same study, more than 90% of professionals recommend that homeowners invest in crown molding if they want to sell their homes. This feature draws in potential buyers who are willing to pay extra for its personality and charm. If a person is deciding between two similar homes, they are far more likely to choose the one with the crown molding, meaning its value increases, lohud says.
Though crown molding adds value to your home, you may not get the full return on your investment, though. If you choose to add crown molding to your entire home, you could be looking at anywhere from $3,000 to $4,000 for a professional installation, explains Angi. To save money, you can actually install crown molding yourself. This DIY project is less complicated than you may think, and with the right tools, you can upgrade your space all on your own, suggests Focal Point.