HGTV Star Leanne Ford's Favorite Lighting Trick To Brighten Up Your Home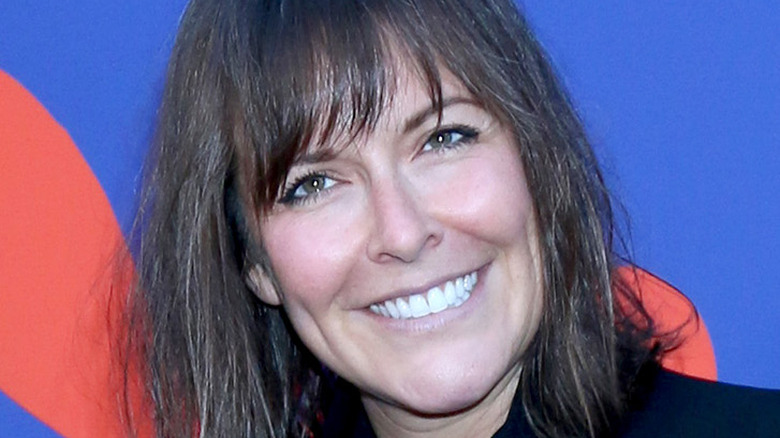 Kathy Hutchins/Shutterstock
As a homeowner, there's nothing bleaker than a poorly lit room. Lighting doesn't just give the room a better vibe (and make things easier to see), but it also makes the space look larger. Rooms that are well-lit automatically open up the space, giving off the illusion that it's much bigger than it actually is, Litecraft states. This is a great trick for tiny rooms you don't want to spend money renovating to add more square footage. However, what if your space doesn't have a sufficient number of outlets?
According to Bankrate, the average cost to rewire your home is between $2,000 and $9,000. Now, you could spend thousands of dollars rewiring your home to add more lighting fixtures, or you could use another way to brighten up your home. Thankfully, Leanne Ford, from "Restored by the Fords," is an expert in lighting spaces without spending an unnecessary amount of cash. So, what is Leanne Ford's favorite lighting trick? Keep reading to find out.
Oversized lighting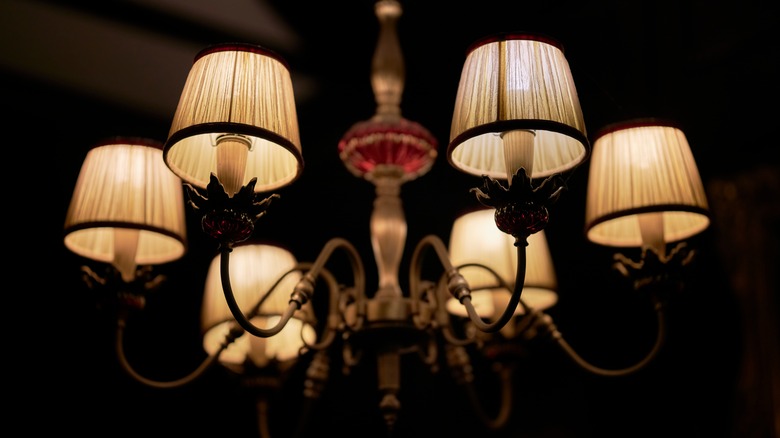 BLGKV/Shutterstock
Ford says her favorite way to brighten up a home is by using oversized lighting fixtures, she tells The Expert. "Your lighting should be bigger than you think you have room for," Ford says. The reason for this is that it looks disproportionate to have a large living room lit with nothing but a tiny overhead light or small table lamp. Instead, think big, but interesting. Opt for a modern chandelier or light fixture. Not only will it brighten up your space, but it adds an extra design element (which makes for a great conversation piece).
The amount of lighting required in a room depends on its size and purpose. For example, according to Pooky, the kitchen and bathroom should have the most lighting (about 70 to 80 lumens per square foot). On the other hand, the bedroom and living room only need about 10 to 20 lumens. Keep this in mind next time you're out shopping and you'll have the brightest home in the neighborhood!