Take A Look Inside Aaron Rodgers' Home Where Shailene Woodley Moved In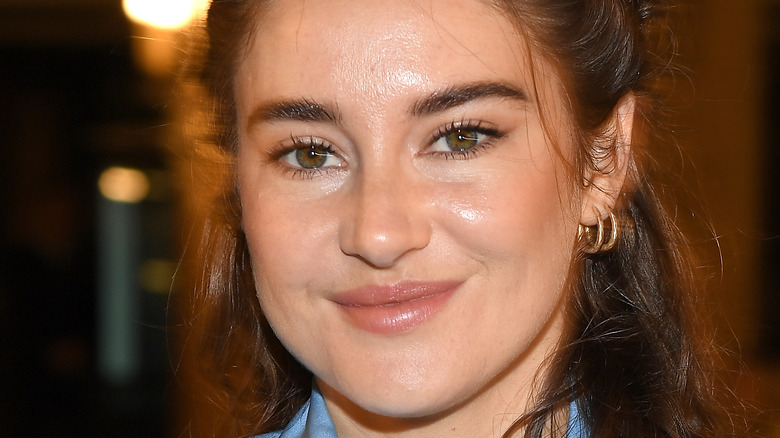 Pascal Le Segretain/Getty Images
Green Bay Packers quarterback Aaron Rodgers and actress Shailene Woodley ("Big Little Lies," "Divergent," and "The Descendants") found love in 2020, got engaged, and quickly made an incredible home together. The $28 million Malibu mansion was purchased in 2019 by Rodgers and his ex-girlfriend, former pro racecar driver Danica Patrick — but the couple split after two years together, per People. So fast forward to February of 2020, when Woodley moved into the gorgeous estate after a whirlwind romance. "Starting a relationship where you immediately move in with someone — because it's a pandemic and you can't just get on a plane and go back and forth on weekends — taught us a lot about each other very quickly," Woodley told Shape. "We jumped in headfirst and got some of the sticky bits out of the way early."
As for home style, Woodley is into sustainability. She told Architectural Digest in an interview that building an eco-friendly home would be a lifelong dream. "The goal would be one day to build a home where it's 100% solar heated and where everything is made from reclaimed or recycled materials," she revealed. "And it's a childhood dream to be able to do that."
The Malibu home the couple shares features a wood-accented kitchen and eco-friendly concrete flooring, so dreams do come true. If you can't wait to get a look inside the mansion to see where Rodgers and Woodley spend their days, wait no more and take a look around!
The Pacific Ocean views are incredible
With stunning Malibu views from just about every room, we can see why Aaron Rodgers and Shailene Woodley's mansion has some serious celebrity clout, including Janet Jackson, who formerly rented it. According to Lonny, Rodgers purchased the stunning estate from singer-songwriter Robbie Williams, who spent $20.25 million on it in 2018.
The primary draw of this stunningly modern 4,636-square-foot pad is the indoor-outdoor flow. It has an open floor plan that includes the kitchen with custom cabinets, a dining area, and living space that opens up with disappearing doors to the sprawling patio space — which has an up-close and personal view of the Pacific Ocean. According to The Sun, the property also has a pool and hot tub. We are sure Rodger's celebrity pals can appreciate these amenities, views, and the two-bedroom guesthouse when visiting. Other rooms with gorgeous views are the office, the soothing bedroom, and a "spa-like" bathroom that features neutral walls, just like Kim Kardashian's Calabasas mansion.
But we can bet that Woodley still sets the mood with lighting. In the interview with Architectural Digest, she said, "I'm a huge fan of lighting. Like you gotta keep it sexy. ... Lighting for me is what brings the home vibe to wherever I'm at."