The New Home Design Trend That Record Collectors Will Love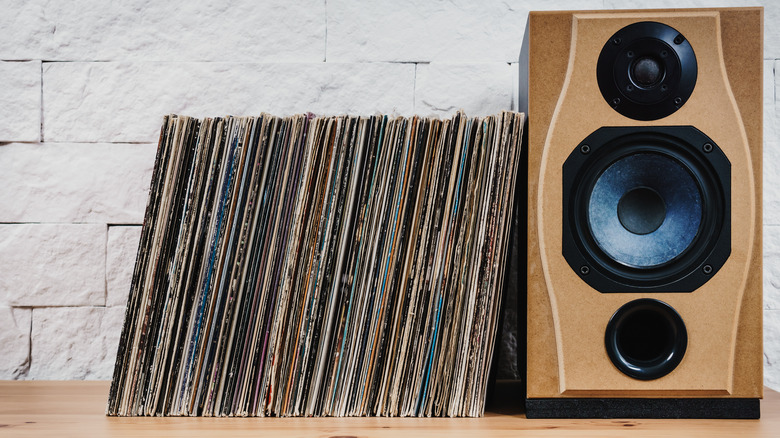 superelaks/Shutterstock
Music has the unique ability to let your mind soar and take you on a sonic adventure without ever having to leave your home. The perfect blend of beats, rhythms, and melody can surround you in a euphoric warmth. Most music lovers might go to passionate lengths to explain the superior quality sound that only records on vinyl can produce. The slight scratch of the needle and pop of sound as you excitedly wait for those first warm notes to blow through your speakers can send goosebumps up anyone's arms.
Vinyl records have shown a dramatic resurgence in popularity over the years, with the sales of records reaching an astounding $1 billion in 2021, according to Variety. If you are one of those diehard vinyl fans, then you probably have the ideal room dedicated to not only displaying your precious collection but also to listening and experiencing the sounds. That's why the demand for at-home listening rooms is growing in popularity. Melophiles want a room that is perfectly suited for record listening with optical acoustics and comfortable surroundings. A room that inspires as much as it can enhance the vibes of their favorite albums. So let's take a look at the listening room trend and how you can create your own space.
A look at the "listening room" trend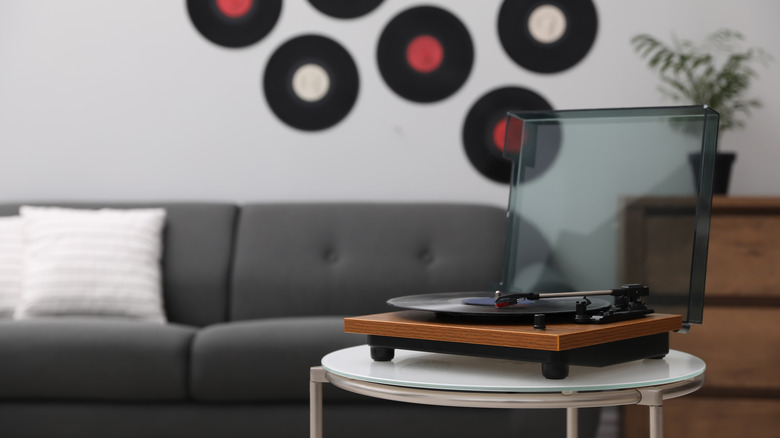 New Africa/Shutterstock
To get the perfect listening room for you to enjoy your records, you should have a careful balance of a few important things. There is a lot of technical science that goes into where you should be placing your speakers in the room so you have the optimal sound. However, if you're looking to make a space where you can just sit back and enjoy yourself and get lost in your music, then it can be fairly simple to get the ideal atmosphere.
To create a complementary environment for your listening room, you should be able to balance acoustics and comfort. For acoustics, the key is to minimize the sound reflecting off hard surfaces and introduce furniture and other items in order to soften the bouncing audio. According to AD Pro, this can be achieved by placing cozy rugs, thicker curtains, or by covering your walls in art and hanging pictures. Also, try displaying your collection of vinyl on a bookcase or shelves. This will help with sound absorption as well as show off your musical tastes to family and friends. Although the sound quality in your listening room is really important, so is the comfort level of your room. You want to make this room as relaxing as possible by surrounding yourself with the things you love. Add snug chairs, a chaise lounge, or a big plush couch so you can kick your feet up and let the music take you away.