Becca Lewis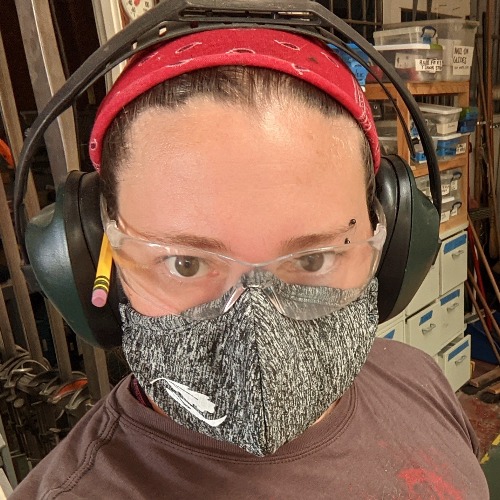 Location
Portland, Oregon USA
School
Southern CT State University
Expertise
Carpentry, Woodworking, Tools
Becca Lewis has more than 20 years of carpentry and woodworking experience.

She has worked in the carpentry department for a variety of live entertainment and specialty shops.

She has experience with a wide range of tools and materials.
Experience
Becca Lewis enjoys her work as a set fabricator, carpenter, and woodworker. She is passionate about putting tools to good use and empowering people to learn to use tools and equipment. She loves gardening and taking advantage of the beautiful Pacific Northwest outdoors.
Education
Becca attended Southern CT State University and completed several certificates for safety with tools and equipment in her trade as a woodworker and carpenter.