Allie Lebos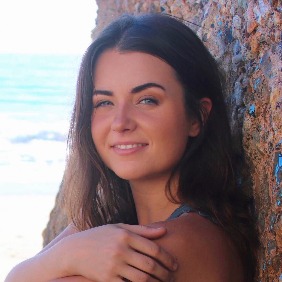 School
University Of California, Santa Barbara
Expertise
Lifestyle Coverage, Small Business Profiles, Pop Culture Writing
Allie Lebos has a passion for writing about lifestyle trends and topics, including home renovations, DIY ideas, and interior design inspiration.

She also enjoys promoting small businesses that are deserving of recognition and coverage, especially in the realm of home renovation and decor.

Lastly, Allie Lebos has experience writing about pop culture and the lifestyles of celebrities.
Experience
Allie Lebos is a freelance writer and photographer currently living in Santa Monica, CA. Allie has written articles for LOCALE Magazine, Hidden Hills Magazine, Next Luxury, and more. Her favorite topics to cover are travel, lifestyle, and foodie related content. Originally from Dallas, TX, Allie has been taking life one day at a time as she attempts to learn new things every day, both about the world we live, as well as herself.
Education
Allie Lebos graduated from the University of California, Santa Barbara in 2017. While she was enrolled, she served as a staff writer for the Daily Nexus for nearly 2 years.